Having made its way over the Atlantic, the first international outpost—having already taken over New York; Washington DC; San Francisco; Chicago; Los Angeles; and Boston—of The Wing has opened in London's Fitzrovia neighbourhood; the women's network of work and community spaces a place where members can meet, work, create, learn and join forces.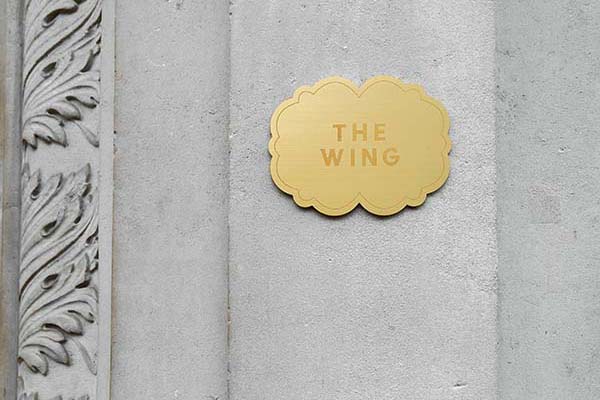 With founding members that include model Adwoa Aboah, actress Emma Thompson, and entrepreneur​ Sharmadean Reid, The Wing encourages in-house interaction; believing that most powerful way to advance women is to gather them together. And what a space they have to do so in here in central London.
Set over 12,000 square feet in a five storey townhouse on Great Portland St, The Wing's in house interior design team looked to the UK and Europe for its inspiration—tiles in The Perch Cafe influenced by Gaudí's Casa Batlló in Barcelona, and custom fabric and wall coverings from Soane Britain draped around the beauty room, examples of such inspiration.
Boasting a full-service café and bar with table service, workspace with large meeting rooms, a fitness room with Peloton bikes, tea parlour, a rooftop terrace, and a portrait gallery featuring commissioned works of acclaimed British women (as well as a personal space area and access to the beauty room) membership comes with a slew of benefits.
Events and workshops take place weekly, too, with past programming in other locations having seen the likes of Meryl Streep; #metoo activist Tarana Burke; and Janet Mock, director of the excellent ballroom scene drama, Pose, deliver empowering inspiration for members of this impressive and all-dominating coworking platform founded on the principals of the women's club movement.