A curious collection of art adorns the walls of Redchurch Townhouse and its restaurant Cecconi's. Dotted in corners in clusters, hung across simple walls, corridors and throughout the reception … the artwork is captivating and spans multiple disciplines; including still life painting, abstraction, conceptual work, photography, collage, textiles and drawing.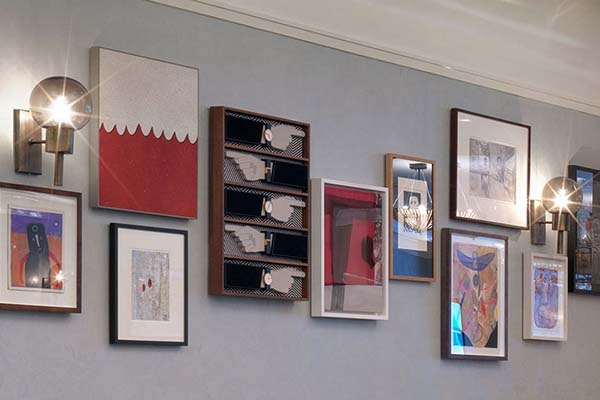 The design-led hotel and Italian restaurant are located right in the heart of one of Shoreditch's most affluent and interesting neighbourhoods. Just off Redchurch Street, the locale boasts independent stores, restaurants, hotels and independent cinemas mixed with creative agencies, street art and curious corners all abuzz with human traffic. It is exactly the sort of location that informs such a fervently creative art collection.
Welcoming members and non-members, the interior design at Redchurch Townhouse bears familiar Soho House hallmarks. Redesigned with a two-phase extension by 31/44 Architects, the new House aesthetic is reimagined with the mid-century style of the 1950s to '70s in mind. The furniture is a mix of contemporary and traditional, with specially designed pieces by the Soho House creative team. The bedroom views hover above the bustling East End, and on a sunny day are enough to create tingly notions of nostalgia.
Importantly, the curated artworks are selected to represent the artists living and working in East London, and all of the works chosen have been created by talent under 40 years of age. Kate Bryan—commentator, advisor and mentor to the art world—curated the 40 Under 40 collection, and what a collection it is.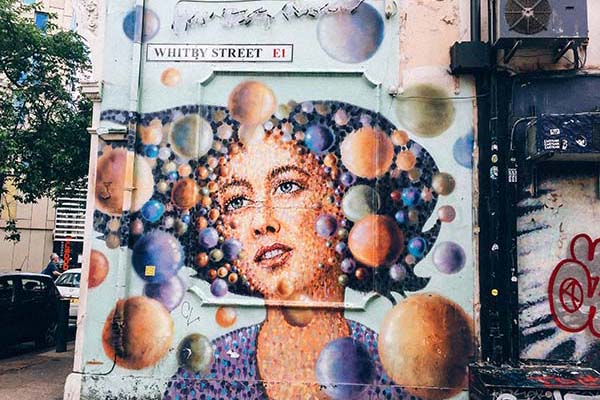 Having worked on projects with Sky Arts, Sky Arte Italia and BBC2's Culture Show, Bryan was appointed Head of Collections for the Soho House Group in 2016. The opportunity to acquire art globally, to future proof an already outstanding art collection, and enhance the brand's ongoing art strategy was a dream come true.
As fans of enjoying art in a non-gallery setting, We Heart highly recommends lounging in one of Redchurch Townhouse's beautifully designed rooms, or while savouring clam linguine, Pugliese burrata and sipping on a refreshing glass of chardonnay from Veneto at Cecconi's. And, because our curiosity often gets the better of us, we had a quick chat with Kate about the collection—discovering a passion for not just the art itself, but for acting as a mentor and maintaining an art platform that Soho House Group has been championing since day one…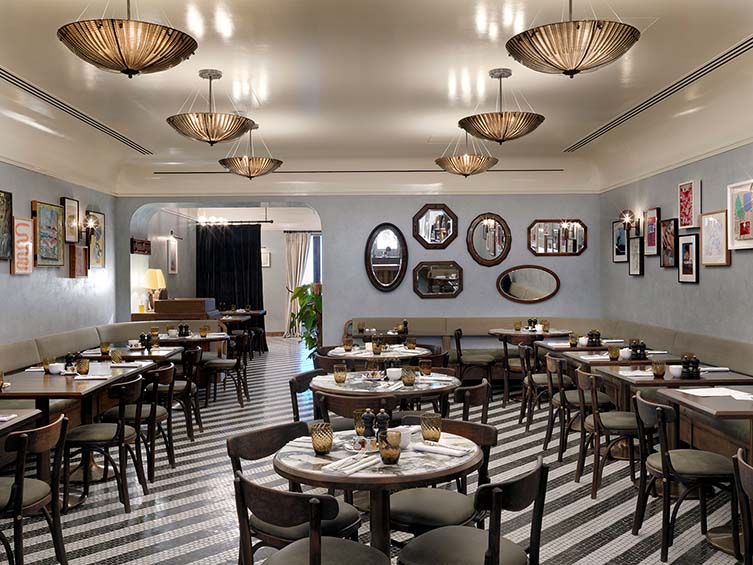 Tell us about the 40 Under 40 Collection for Redchurch Townhouse. What brief did you set yourself, and why did you choose artists under 40 years of age?
We created a collection which we unveiled in January 2018 called 40-40-40, which featured 40 artists under the age of 40 at 40 Greek Street. It is the original Soho House, and we reopened after an extension and refurbishment. So many members had said they wish they knew which young London based artists they should be looking out for, so we made a point of creating a platform for them.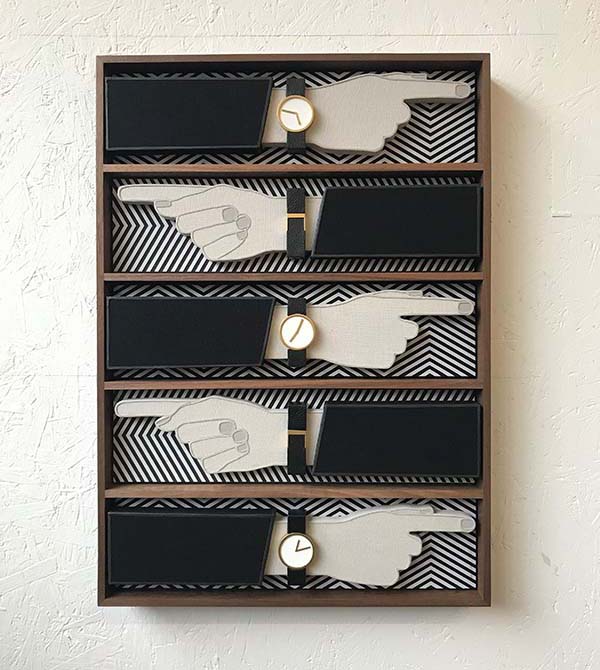 It was so well received and successful for both artists and members that it was an easy decision to continue the platform at a new site in East London. It's important for us to support younger talent, and by combining them in such a distinct feature, it gives them not only more profile, but also a community of sorts between them. We forget that artists are often isolated.
East London played a big part in the selection process of the artists and their work, but was the 1950s—'70s style of the hotel and restaurant interiors also a factor?
No, our art collection always stands alone from the interior design. I always think the design at Soho House is so strong and authentic that it can carry a really diverse set of art. It's vital for us that we don't select artists for any other reason than we believe in their work and what it might say to our audience; how it might appeal. We stand firm on the integrity and originality of the art collection.
Can you tell us where/how you found the talent? How long did the process take and did you already have certain ones in mind?
It was a beautifully easy collection to pull together, as we built on an existing collection and set of relationships, so it happened within a few months.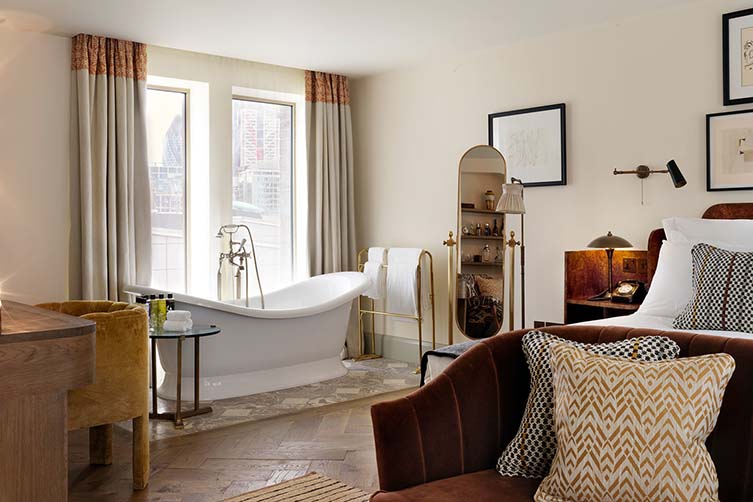 The majority of the artworks hang in Cecconi's, was there something specific you were looking to achieve when showing work in a neighbourhood hotspot?
We wanted the art to look vibrant, young, diverse and have good wall power when combined. In that way, it speaks of the very cool young art scene that thrives in London even when so many young artists struggle to make a living. Although it's hard for many, the art produced is so strong, and I feel so lucky that we can create these kind of platforms at Soho House. The artists matter to us greatly.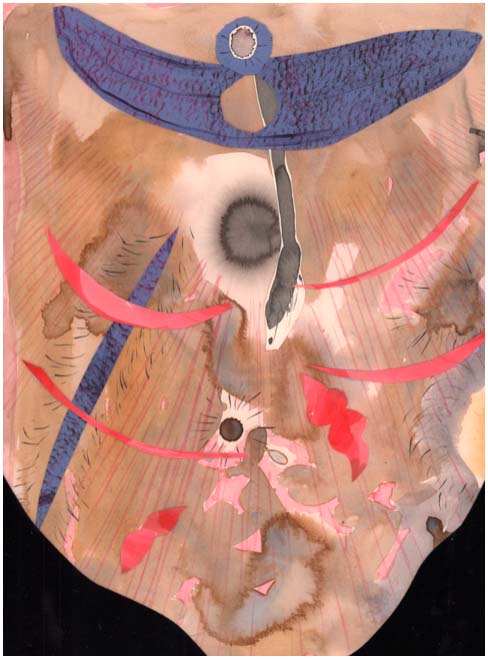 What criteria did the work need to meet to make the cut?
We just limited size, but otherwise we asked the artists to choose, to put forward something that represented their practices and concerns.
Are there any stars in the collection that we should be keeping an eye on? Can you tell us about a few?
Yes, lots. We worked hard to pull together this 40. Variety is abundant, from still life painting, abstraction, conceptual work, photography, collage, textiles and drawing. We also have a neon, the first to enter the Soho House Art Collection by Sarah Maple, an artist I have been championing for some time. It reads 'Bloody Neons' which was pertinent, as we had resisted collecting them for a while. I love the Aimee Parrott works—it's nice to have a selection hanging together—and also the large Max Wade painting in the reception, Max is a great painter and also our brilliant framer. Joanna Piotrowska's work is exceptionally strong too I think and has made me a bit obsessed with coloured frames.
@redchurch.townhouse
@sohohouse
@31_44
@KateBryan_Art