Unless you've been hiding underneath a rock or taking an Instagram hiatus, you will have heard the hype around The Hoxton's latest property in Southwark, London. You'll have definitely seen the many photos of London's hottest new rooftop.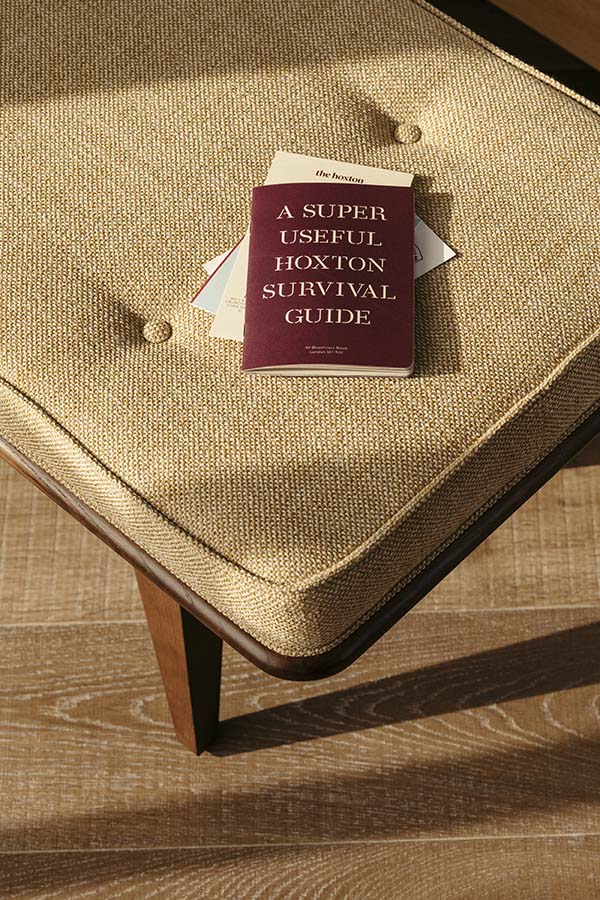 With 192 rooms and a series of stylish and inviting communal spaces, The Hoxton Southwark is a real stunner; Ennismore Design Studio combining touches that reflect the prominence of the local area with a stealler mix of antique and bespoke furniture, super-sized greenery and lashings of style. All-in-all ensuring that the brand's eighth property—and return to its hometown of London—is perhaps one of the most impressive Hoxtons to date.
As well as the guest rooms—which range in category from Shoebox, Snug and Cosy; to Roomy and Biggy—with large Crittall-style windows that allow the natural light to flood in whilst offering views of the city, and industrial concrete ceilings and bare brick walls now synonymous with the company that started life in East London's Shoreditch way back in 2006, the 14-storey new-build property is also home to Albie (the hotel's main restaurant and all-day neighbourhood dining spot) and Seabird, which is situated on the hotel's incredible rooftop and boasts the capital's longest oyster list at an impressive marble raw bar. And, of course, those views.
Located on the south side of Blackfriars Bridge, an area with a rich history and renowned as a thriving trading hub for London through the industrial revolution, the former factories that now count as the hotel's neighbours have been converted into galleries, museums, theatres and food markets. Neighbours who'll join guests in attending the mix of events that span talks, craft workshops, plant swaps, DJ sets, art exhibitions, pop-up shops, and more. All taking place regularly and further cementing Southwark as the cultural destination it's become.
The Apartment, a meeting and events space located on the mezzanine, is not only home to the cultural programming, but serves as a private events space. Working From_, Ennismore's new shared workspace concept, will also call The Hoxton Southwark home from January 2020.
Deeply rooted in the community and continuing the hotel's dedication to the city, the Best Of London retail collection is a range of limited edition products created in collaboration with some of the city's finest artisans, makers and brands; all available to purchase in the hotel's lobby. Additionally, The Hox Friends programme is designed to further connect with the community and bring local culture into the bedrooms for guests to enjoy and discover; 192 handpicked locals each having chosen a selection of books that feature on the bookshelves of the 192 bedrooms.
With inspiring working and social spaces, and restaurants and bars that are destinations in their own rights, The Hoxton look to have hit another home run with a new hotspot for London's iconic South Bank; a typical fusion of peerless design, cultural capital, and welcoming attitude.