Austin restaurant Suerte may have only opened 18 months ago, but has already gained a loyal local following, as well as being a recognisable name for travellers in the know.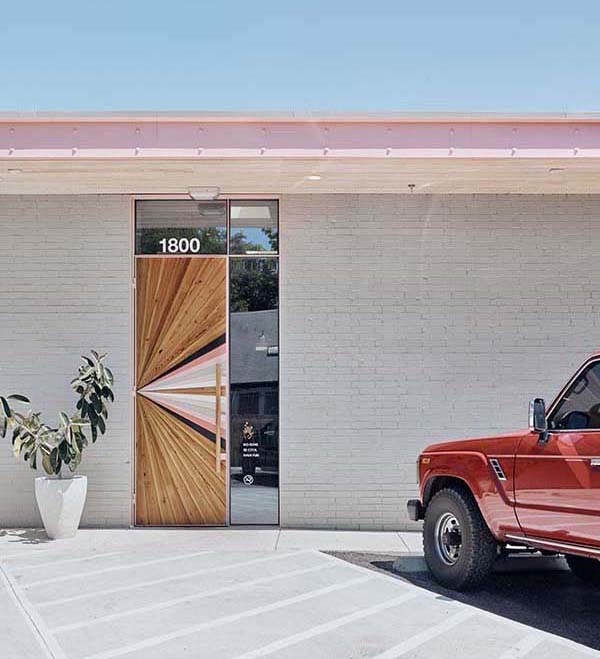 They are also making concerted efforts to improve the US's sadly fractured relationship with the neighbouring nation who has inspired their culinary offerings; hosting a party earlier this year with part of the proceeds benefiting Biblioteca El Rosario, a library in Oaxaca that promotes education in rural Mexico. Suerte, we applaud you.
Serving up a host of Mexican-inspired dishes centred around masa (which is made in-house), the Austin eatery with a fiesta vibe has a menu bursting with flavour, local ingredients and thoughtful cooking techniques; executive chef Fermin Nunez and his team creating fresh plates such as aguachile and ceviche alongside specialties including barbecued goat and oak-grilled wagyu and a variety of masa, the 'Tetela' (stuffed masa, refried beans, beef tongue and triple cream cheese) particularly drool-inducing.
Soothing and photogenic interiors—the work of local designer Allison Burke—serve as the perfect backdrop to Nunez's flavour-packed cuisine; soft pastel accents and natural materials evoking the dusty romance of rural Mexico. Great food, great design and genuine hospitality ensure locals return, whilst curious travellers never forget Suerte and the passion that goes into filling those hungry bellies whilst helping out communities, farmers and artisans.