New South Lamar restaurant Eberly, opened late 2016, is satisfying hungry Austinites with its menu of contemporary American dishes, homemade desserts, craft beers, and living anti-establishment history. An amalgam of dining, drinking and thinking spaces, Eberly (named after Austin innkeeper and hero Angelina Eberly; known locally as The Savior of Austin) traverses the rebellion, individualism, creativity and spirit of the Texan community; with a little help from New York City.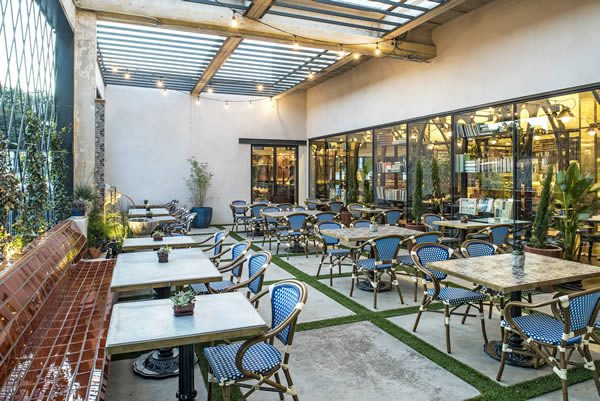 The 15,000 sq ft space comprises four distinct areas conceived in collaboration with Michael Dickson of ICON Design + Build and Mickie Spencer designer of the renowned Hillside Farmacy: the Dining Room, Study, a 4,000 sq ft rooftop terrace, and the Cedar Tavern; which might be a familiar name to some.
Made famous in Greenwich Village by names like Pollock, Dylan, de Kooning, Rothko, Kerouac and Ginsberg, the iconic establishment's 150-year-old hand-carved mahogany bar has moved south to be propped up by a new generation of creatives. Taken apart and relocated by fine art movers, the Cedar Tavern was put back together with the help of three old photographs, ICON's Jonas Durfor and a team of carpenters able to piece the giant puzzle back together in an astonishingly accurate restoration.