Led by husband and wife team Trey Cobb and Khanh Trang, Greater Goods Coffee Roasting Co. is a place to enjoy the finest coffee and tea sourced by Trang, whose diverse palate and nuanced understanding of flavours allow her baristas to find the right brew for each customer before meticulously preparing each one to order.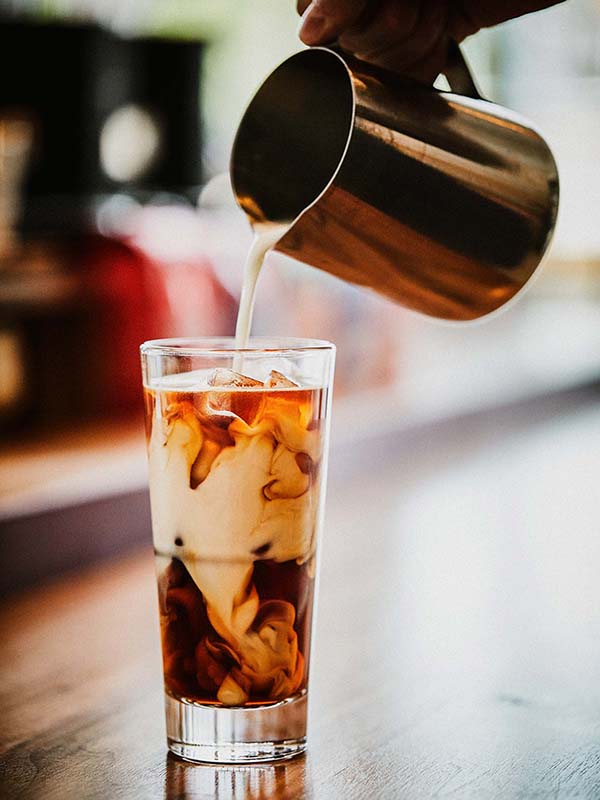 With a roastery out in rural Dripping Springs and two coffee shops in Austin—Bee Cave and this flagship venue in East Austin—Greater Goods are not solely dedicated to making amazing coffee, rather they give back to the community that surrounds them, pairing each roast with a local charity that lives up to their tagline of 'Let's Make Good'.
Featuring a training campus, cupping lab, and roasting demos, Greater Goods's drop-dead gorgeous East Austin flagship is located in a light space East 5th at Pedernales. Choose from comfortable couches tucked next to bookshelves, larger communal tables, or the outside patio to decompress or catch up on work or with friends in a friendly and spacious environment.
Designed by Austin architect (and LINE Austin collaborator) Michael Hsu—who created a spot as elegant as it is inviting—kickback in homely surrounds with artisan coffee of standards you can rest assured of; Greater Goods ensuring the highest quality is met each time in their sourcing (less than 2% of all worldwide coffee meets their specialty-grade requirements), roasting (smoke-free and requiring 80% less energy than typical roasters), packaging, and preparation.