Boasting properties such as Puerto Escondido; La Purificadora; Hôtel Americano; and The Robey, Chicago, among others, design-minded hoteliers Grupo HABITA, have opened the doors on their latest property, Acapulco—that famously glitzy resort of the 1950s—now home to Boca Chica.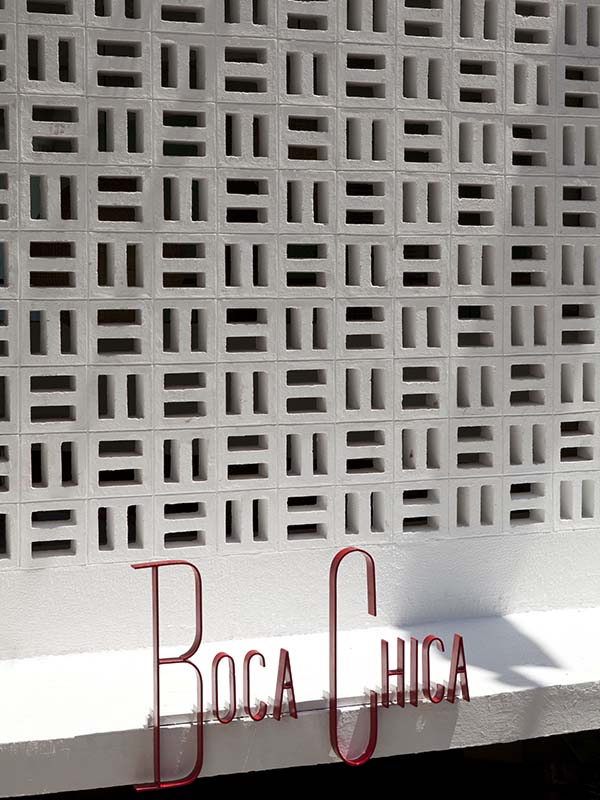 Showcased during the opening shot of that classic Elvis movie Fun in Acapulco, the hotel—which is owned by Mexican architect Fernando Romero—revels in this old resort's glory days and is set to put the city on the Pacific coast firmly back on the map, Grupo HABITA's creative force Carlos Couturier explaining that "Acapulco is back sexier than ever, with amazing sunsets, great dining, a flirting nightlife and guaranteed sunshine year round, all Grupo HABITA is doing is bringing back to life an original hotel from the 1950s to make your visit a unique experience."
As is the case with Grupo HABITA's brilliant design hotels, Boca Chica is drenched in style and youthful in its approach, 36 signature rooms and suites featuring clean lines and strong geometric forms softened by a palette of vintage green, original terrazzo flooring and subtle touches throughout; the hotel's three Sunset suites serving as full-scale holiday retreats with landscaped gardens, a private cove with its own dock, 1,000 square meters of spa, an open air terrace and breathtaking views of over Acapulco bay.
Retaining the dapper design of the '50s, Boca Chica's classic kidney-shaped pool offers vistas of La Roqueta, an island and natural preserve of Acapulco, making it the perfect place to lounge by day before it's transformed into a candle-lit paradise by night. Food and drink comes courtesy of chef Keisuke Harada, the Japanese fusion menu starring healthy salads, ceviche, sushi and tacos alongside an imaginative wine and cocktail list.
The design team directed by Frida Escobedo and José Rojas had a vision to make Boca Chica once again the new leisure destination in Mexico, and at just over half hour flying time from Mexico City, this striking mid-century hotel is rolling back the years, with a new generation of travellers set to go loco in Acapulco.