Al Freeman's summer exhibition at Forty Five Ten's Dallas boutique is a tongue-in-cheek show that turns common objects such as razors, cigarettes, toilet seat covers and lava lamps into mammoth deflating synthetic leather pillows.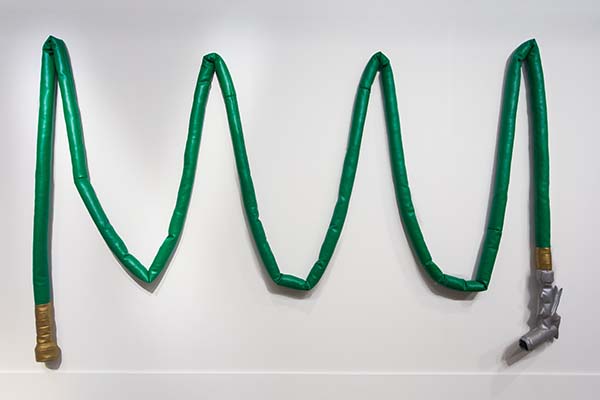 Located on the third floor of the boutique—known for merging fashion and art whilst inciting the new, unconventional, and inspired—New York-based Al Freeman's Soft Sculptures exhibition, is set to run throughout the summer; the exaggerated objects said to 'drain the virility of their objects, replacing rigid geometries with flaccid forms. Drawing attention to surface as an identity expression the objects mimic the effect of clothes on the body.'
Says Kristen Cole, president and chief creative officer of Forty Five Ten: "Al Freeman's art is mischievous and vivid. They draw the eye through the space. We're proud to bring this exhibition to Dallas."
Having recently opened their first New York store, Forty Five Ten (which has featured work by Lars Fisk, Juergen Teller, Tracey Emin, and Katherine Bernhardt among many) are committed to providing a vibrant setting for shoppers, and with Al Freeman's mischievous and vivid installations, the Dallas location will honour this commitment in irreverent style this summer.