After nearly a decade at the helm of esteemed restaurants—Los Angeles's much-loved République included—chef Eric Bost ventures into proprietorship with the recent opening of his debut restaurant in the City of Angels, Auburn.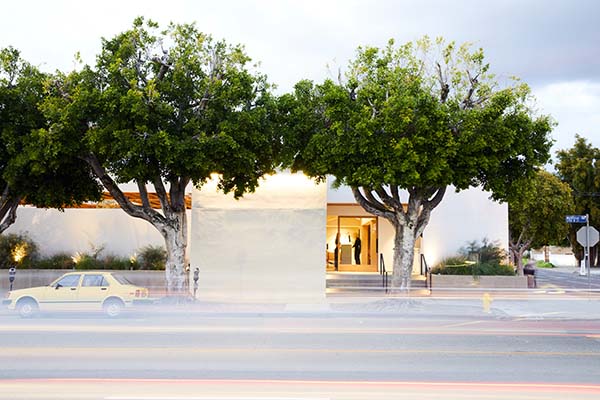 Seeking to counter the counters the snootiness of traditional fine dining with a hearty dose of warmth and sociability, Auburn is located in the former home of late chef Michel Richard's celebrated eatery Citrus, the 105-seat restaurant—featuring indoor and outdoor dining options on a central stretch of Melrose.
Offering for its diners a menu stacked with market-driven and seasonal ingredients, Auburn sees Bost calling upon skills learned in the kitchens of République, Guy Savoy, and Alain Ducasse to combine flavours and textures without manipulating the vital components of each dish; all the while respecting time-honoured culinary processes such as on-trend fermenting.
Guests choose from a four, six ,or nine course tasting menu (selecting the dishes themselves), or from an à la carte menu in the bar area. Due to the unique offering of guest liberty and the absence of strict rules, diners guide their own experience; enabling a sense of freedom and stripping away unnecessary formality.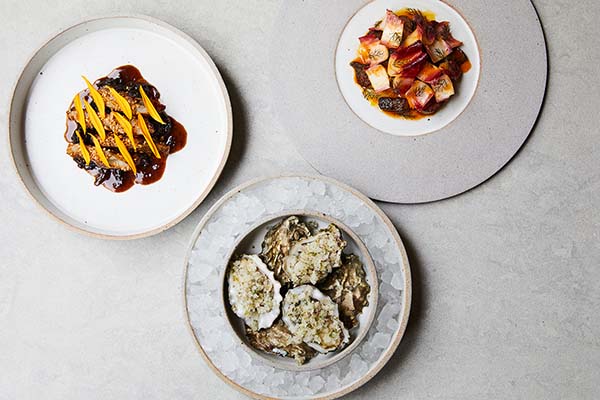 Dishes such as Sonoma duck with turnip, mustards, black garlic and amaranth; strawberry and milk with fermented plum; and American wagyu, accompanied by smoked beets, vidalia onions, orach and oxtail broth are accompanied by a mindful beverage menu created in collaboration with acclaimed cocktail savants Matthew Belanger and Lauren Corriveau; the space's minimal architecture an inspiration for their austere simplicity.
And what a space. Klein Agency—designers of tokyobike, DTLA, and Wine Bar, Antwerp, among others—have mirrored the ethos of the kitchen in their approach, applying an uncomplicated, simple aesthetic to the restaurant by seamlessly connecting the bar, indoor and outdoor spaces. Minimalism, natural materials, and the use of local makers make the unfussy space as approachable as Bost's democratic approach to high gastronomy. Feeling distinctively European, a neutral palette adds a calming yet energetic sense that serves to enhance Klein Agency's custom-made furniture.
Affable and approachable, with inspired cooking and complementary aesthetics, with Auburn, Eric Bost looks set for a winning start in his venture into restaurant ownership.