The vibrant city streets and raw coastal landscapes of Los Angeles and Mexico provided the inspiration behind Alma Cocina de Mexico, a new restaurant from the Grupo Hunan hospitality group.
Located at high-end shopping mall, The Grove, Alma serves traditional Mexican cuisine, offering diners an authentic culinary experience with colourful and fresh dishes inspired by Baja California and beyond. From La Taqueria with its gaucamole, tacos, tostados and mezcals, to the Dining Room and Patio serving aguachiles, cerviches, salads and carnitas, the food is bursting with freshness, flavour and fervent Latin spice.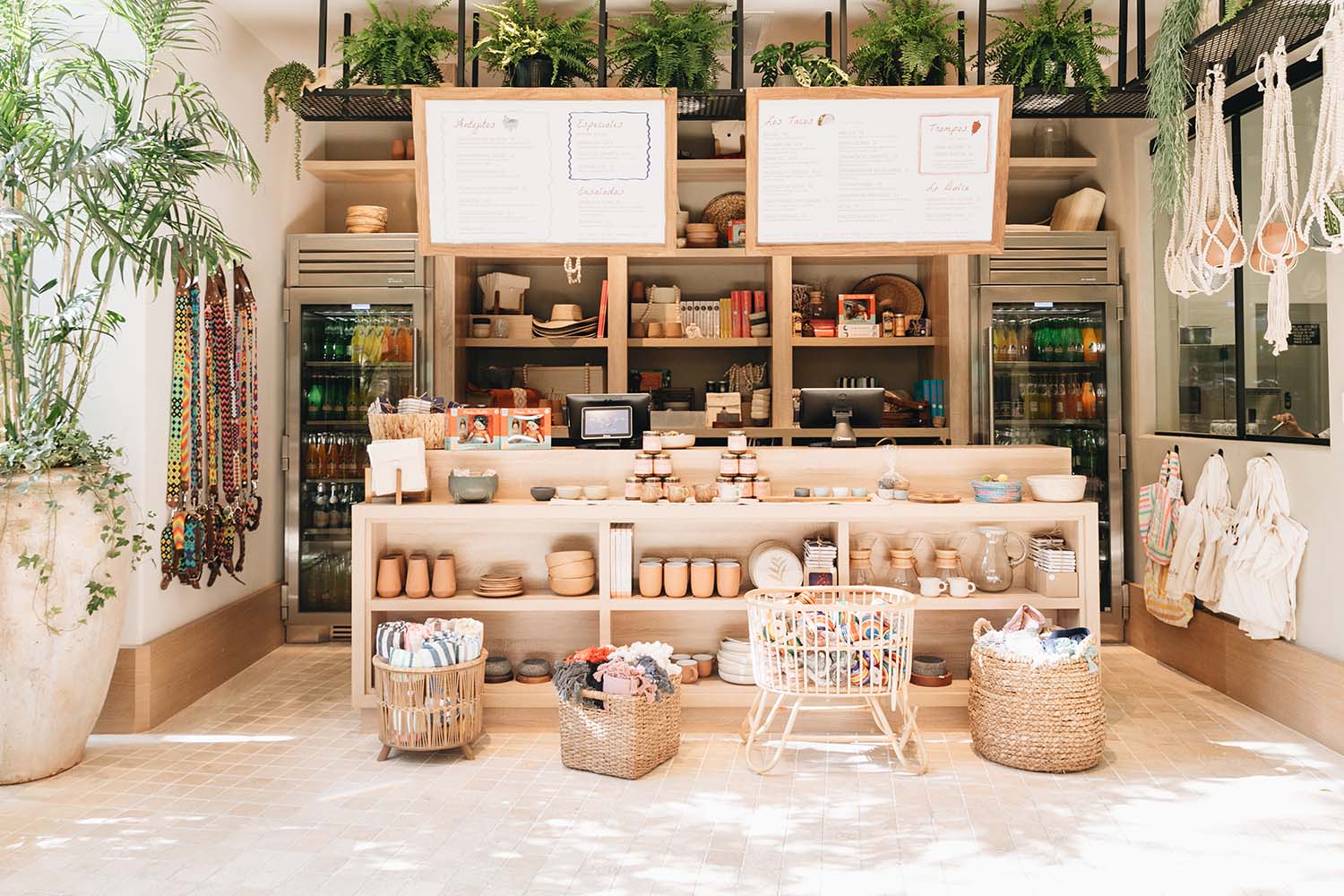 Designed by multidisciplinary design and architecture firm Cuaik Comprehensive Design Studio (Cuaik CDS), guests are drawn in by Alma's breezy first-level patio and open floor plan, which is enveloped with tropical potted greenery and adorned with lavender flowers. Light-washed wood and rattan furniture provide a welcoming space to eat and unwind. Upstairs, the restaurant boasts a 2,650 square foot open floor plan framed by circular ceramic pillars and pendant light fixtures made with rope, wood and cloth, which suspend from the restaurant's beamed ceiling.
Neutral tones contrast with organic textures found in decorative details such as the restaurant's custom woven mural, linen tablecloths and tropical clay-potted plants, whilst the bar is wrapped in ceramic royal blue tiling and provides a vibrant focal point for the space.
A new hot spot for those with their finger on the pulse in Los Angeles, Alma Cocina de Mexico is an exquisitely designed restaurant with flavoursome fare and bags of stylish appeal.