Catalan architect Ricardo Bofill has been an industry leader since the early 1960s, his architectural and urban design practice Ricardo Bofill Taller de Arquitectura having completed an impressive 1,000 projects in more than 50 countries; each of them groundbreaking and inspired.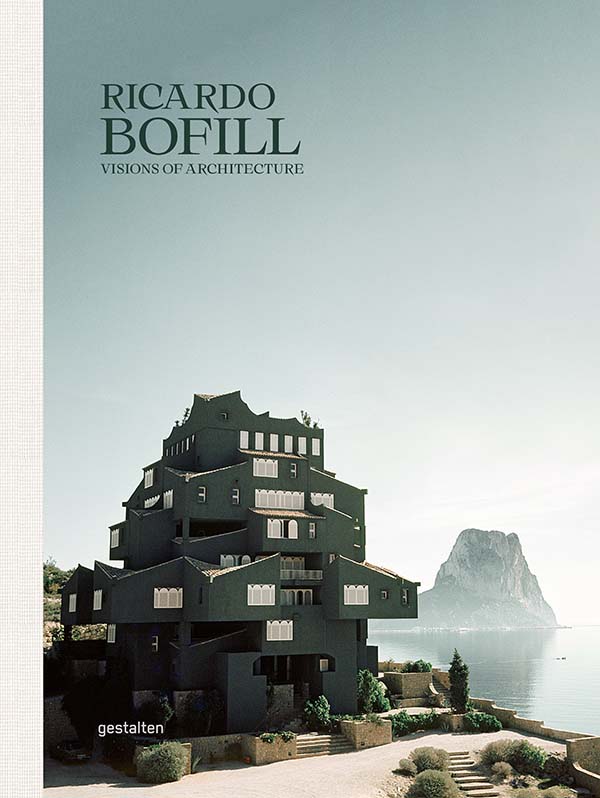 Having designed his first summer home in Ibiza at the tender age of 23, the now 79 year old—inspired by vernacular architecture through early travels in Spain, before studying at the Barcelona School of Architecture—is widely and justly considered one of the 20th century's most unique architects and radical visionaries, a fact that is celebrated in a new landmark gestalten monograph.
Edited by the publishers and Bofill, the 300-page hardback book explores his revolutionary approach by profiling his greatest works—including La Fábrica which, located on the outskirts of the architect's hometown Barcelona, serves as headquarters to his practice; as well as nearby Walden 7, a visionary work dreamt up in Algerian desert and known affectionately by locals as the 'kasbah'.
Outside of Barcelona, La Muralla Roja—or 'the red wall'—is a housing project located within the La Manzanera development in Spain's Calpe that foresaw Instagram aesthetics. Striking colours on the exterior and inner façades either contrast with nature or complement its purity. Over in neighbouring France, his landmark project Les Espaces d'Abraxas has a close eye cast upon its almost inconceivable enormity.
With photography by Salva López; texts by experts like Nacho Alegre and Douglas Murphy, as well as by Bofill himself; and original sketches and floor plans, the monograph showcases the work of an authentic revolutionary—a man who brought together a a multidisciplinary, multitalented group in order to confront the complexity of architectural practice. A man whose visions will endure in ambitious, frequently surreal, always inspired structures.
Ricardo Bofill: Visions of Architecture is available now from gestalten.