Everyone knows the script about fancy pants Silicon Valley offices with their manchild playthings, artisan coffee on tap, and gazillions of innovative ways to keep their employees from ever leaving, but there are plenty of lucky folk working right now from incredible spaces that are a little less … weird.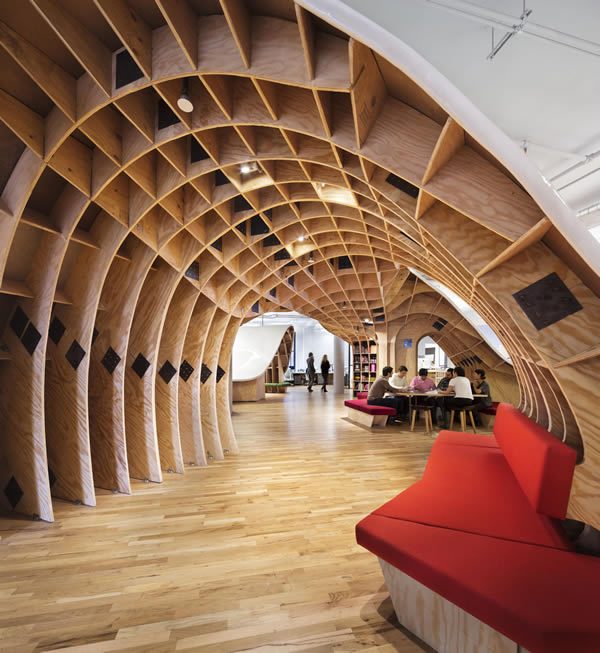 With staggering projects like utopian sci-fi wonderland Walden-7 and kasbah-inspired La Muralla Roja to their name, Ricardo Bofill Taller de Arquitectura's Barcelona home is a thing of rare beauty itself, a gargantuan converted cement factory — Madrid agency selasgano, on the other side of the scale, blend almost entirely into the landscape with their subterranean plexiglass office, submerged into one of the city's urban parks.
The aforementioned are just two of more than 40 that comprise a beautiful new coffee table book dedicated to the art of working in incredible surrounds — with an introduction by former It's Nice That man Rob Alderson (who is now freelancing for little-known publications like The Guardian, BBC.com, and The Financial Times), ROADS Publishing's The Creative Workplace is a kind of Through the Keyhole for design nerds, seeing interviews with the lucky creatives illustrated by more than 65 impressive photographs.
From the safari park-inspired design studio to the agency with a fridge permanently stocked with ice-cream, The Creative Workplace will either turn you into a fully-fledged green-eyed monster, or set alight your inner curtain-twitching nosey neighbour. Or both. Enjoy.