Blurring the line between fashion and function, Apede Mod have created a slick range of bags that fuse the utilitarian approach of masculine bags with the style focus typical in women's; combining quality materials, attention to detail, and modish colour ways in a gender-free crossovers.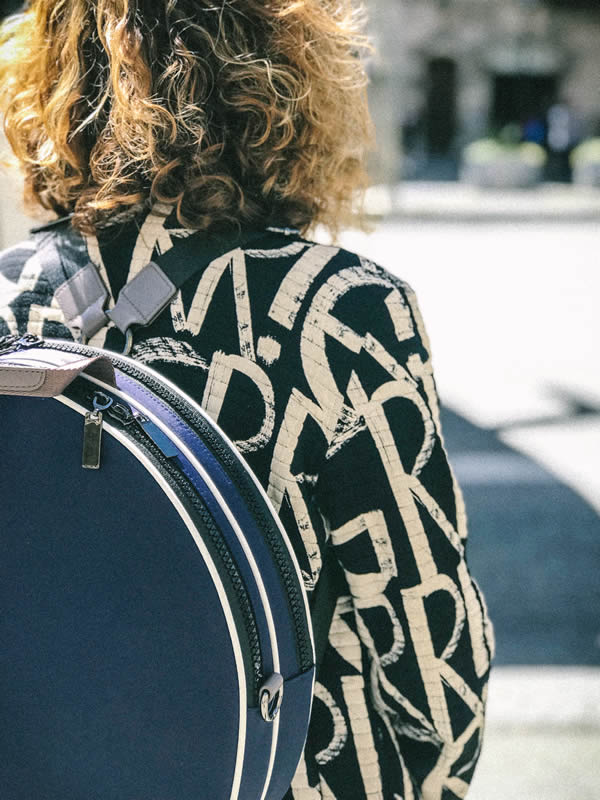 Lightweight, stylish and durable, with minimalistic shapes and clean lines, Apede Mod's bags have been designed for the style-conscious who are frequently on the go; multi-functional compartments allowing you to carry all from your keys and wallet, to your laptop and training gear. Workplace to gym, night out to business meeting, and everything in between—this collection of backpacks, totes, carryalls, and duffles are crafted for contemporary urban lifestyles.
The young company—founded in 2017 by two friends who were struggling to find a lightweight bag that was stylish yet functional—seeks to bridge the gap in the market that leave many of us with the same dilemma. Through the use of interesting shapes and colour combinations, Apede Mod are disrupting the fashion scene with each and every creation, their bags a re-imagination of what a convenient yet fashionable bag can look like.
The capsule '17 and S/S '18 collection is made up of five styles: the K1 Backpack, Kangaroo Tote, Circle 3-Way Backpack, Dino Carryall, and Everywhere Duffle. Each available in a variety of colours—primarily navy, maroon, or grey—with the fabric, zipper, and stitching hand-picked and put together by true artisans. Exuding a casual and free aesthetic without losing the all-important notion of luxury, these Instagrammable pieces fit your fast-paced, urban lifestyle to perfection.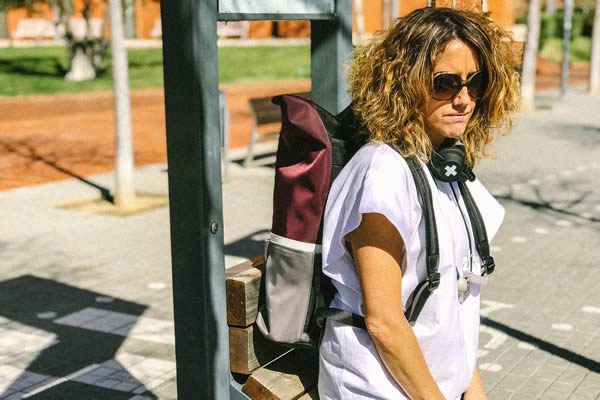 We Heart got its hands on a K1 and Circle 3-Way backpack recently, the former in maroon with pops of white, grey, and red, and the latter in navy with white trim. Both genderless bags feature a water-repellent shell, 13-inch computer protective shell, nylon body with leather detail, and a familiar, unfussy but refined look.
Designed for everyday use, the K1 is versatile with individual compartments designed for going to work, traveling, and hitting the gym, whilst the half circle design on the lower pocket is an iconic motif for the brand. With its adjustable straps, Circle 3-Way can be worn as a backpack, cross-body, or shoulder piece, making it the ideal office-to-bar bag; its unique circular design catching the attention of many.
Giveaway
Apede Mod are offering We Heart readers the chance to work, travel, gym, or whatever you so desire to with your own K1 ($198) or Circle 3-Way ($238); we have two of each to give away. Just head over to this Instagram post and follow the instructions, a second post to win one of two Circle 3-Way backpacks will be posted later in the week.