Those who suffer from bouts of the green-eyed monster, look away now. Residents: Inside the Iconic Barbican Estate is a self-explanatory publication that affords the many a moment inside the world of a few. 'I wanted to allow the public to get a rare glimpse of what goes on within the Barbican Estate,' explains photographer — and Barbican resident — Anton Rodriguez, 'as you don't often get to see it from the inside.'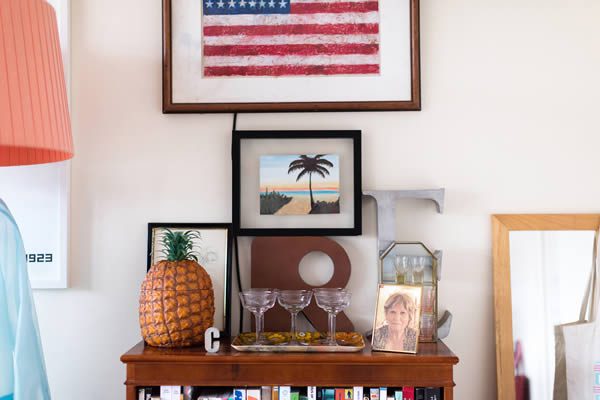 'Fortress Barbican' is what Adam Thow, the man responsible for the centre's commercial development, calls it, ' … a sturdy enigma that offers few clues as to what lies within. Its inward facing blocks and towers, houses and terraces perch above the labyrinthine walkways beyond the gaze of passers-by, piquing even further our innate curiosity to learn what is within.'
He's right. Continually lauded as one of London's most enduring works of architecture — equally maligned by Brutalism's haters — the Barbican is a symbol of the frenetic creativity that surrounds it; a Marmite icon built on a utopian vision. Yet, as Katie Treggiden writes in her introduction: 'For such an iconic complex that looms so large on London's skyline, relatively little is known about life inside.' Until now.
In Residents: Inside the Iconic Barbican Estate, Rodriguez gives us what design writer and resident, Max Fraser, calls the 'Magic Key' — the revered cut of metal that opens the lock to a fantasised world. With it, we find architects and families; businessmen and book fanatics; creative directors; advertising executives; and filmmakers. Most of all we find beautiful apartments, each with their owners's singular stamp; and we find its residents united in a sense of community, of privilege, and honour. 'I cannot imagine living anywhere else in London anymore.' Admits Oliver Pidoux, a language tutor and resident for 13 years. 'Once you move to, and experience the Barbican … you never leave.'
Residents: Inside the Iconic Barbican Estate is available now as a 160-page
 hardcover book with removable sleeve; published by Barbican Centre.
@BarbicanCentre
@katietreggiden
@antonrodriguez_