Extending far beyond just food and drink, chef José Andrés's Mercado Little Spain—rooted in Spanish aesthetics, culture and décor—immerses its diners and visitors in a truly experiential environment, this 35,000 square foot space at posh Hudson Yards bringing carefully crafted slices of continental Europe to New York City.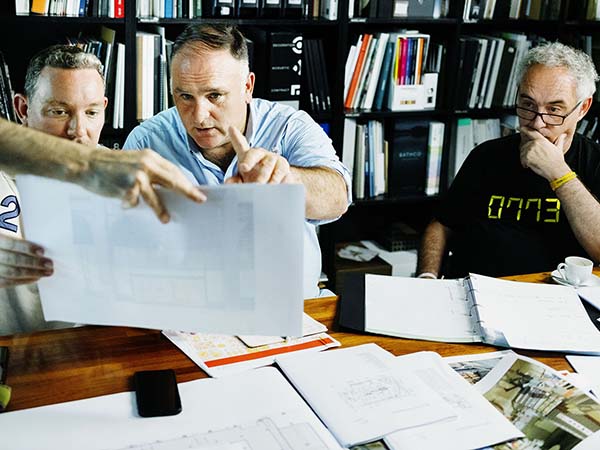 Designed by Capella Garcia Arquitectura in Collaboration with ICRAVE, Mercado Little Spain is the debut project from the chef's ThinkFoodGroup and features three full-service restaurants, 15 dining and retail kiosks, and two dedicated bars; this all-day dining destination from the celebrity chef packing additional gastronomical clout thanks to Catalan chefs Ferran and Albert Adrià—who José met early in his career at the iconic elBulli—having had creative input.
Bringing a new kind of culinary experience to New York, a vibrant spot to explore and discover the wonders of Spanish cuisine, diners can choose from Mar, an intimate eatery devoted to fish and seafood; Leña, an ode to live-fire cooking, grilled meats and paella; or Spanish Diner, a busy restaurant that will show football matches and offer a full bar service. For those who prefer to eat the Spanish way and try a little of everything, the kiosks here riff on the popular food hall trend and offer a selection of tapas from signature Spanish jamón, to bravas, churros and quintessentially Spanish desserts.
Interiors—chosen in order to create a true corner of Spain in the U.S.—feature artwork, custom murals, materials and furnishings sourced from Spanish artists, and are quite the departure to anything else found in Hudson Yards; the glitzy new big-money neighbourhood on Manhattan's West Side and home to Forty Five Ten's flagship store.
Arriving through the mezzanine space you'll find a multimedia exhibit curated in part by Ferran Adrià, diners plugged into the unique culinary experience before proceeding through the space where they can work their way through the joys of the country's rich gastronomic offering. Fresh and inspiring Manhattan's Mercado Little Spain is a project that has been touched by the hands of greatness, and delivers the sort of authentic dining experience Mr Ramsay must now be wishing he'd tapped into at his ill-informed Lucky Cat. ¡Buen provecho!.