As consumers, choosing a sustainable future is something we have control of from a perspective of the food we choose to eat, the things we buy, even the way we travel. As more and more travellers are switching on to the fact that there's a more meaningful way to discover the world, a new generation of hoteliers aware of the often negative impact tourism has on the environment and local population around their properties and resorts are forging creative new paths in changing just that.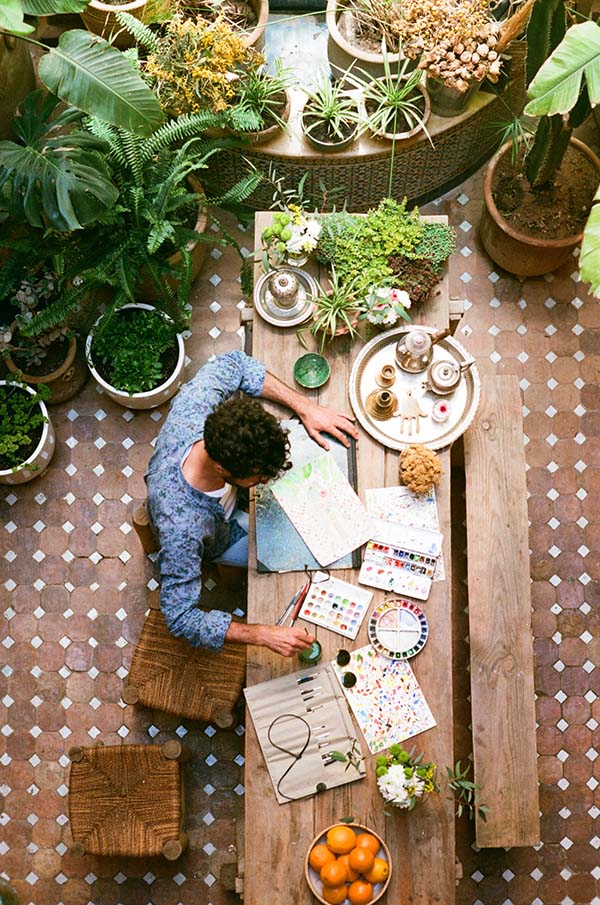 Taking the form of a beautiful new 288-page hardback, Bon Voyage, Boutique Hotels for the Conscious Traveler sees Gestalten celebrating the people and places who are addressing demand for sustainable action. Be that fighting pollution, preserving biodiversity, collaborating with locals to provide services and crafts, or respecting indigenous populations, this book tells the stories of the retreats and hotels nourishing our wanderlust whilst leading the charge in this important new movement in travel.
Peruse its pages and take in the beauty of—among many others—the likes of Casa Mãe, a cultural hideaway in Lagos, Portugal, with an appetite for locality; southern Sweden's imposing Wanås Restaurant Hotel, a sustainable retreat for art and design devotees; Gotland's Fabriken Furillen; Villa Lena where the paradisiacal romance of the Tuscan terrain is married with with vibrant creative programming; Bali's brilliant The Slow; BnA Studio Akihabara, a colourful urban hotel that collaborates with visionary creatives on their small selection of art-infused rooms; Tulum Treehouse; The Fleming in Hong Kong; Ovolo Woolloomooloo, Sydney; and the Mornington Peninsula's Hotel Jackalope, a sprawling 'destination hotel' in Australia's wine region where guests embark on a sensory journey by reimagining the role of art, design, dining, and storytelling in one inconceivable space.
Whether travelling to urban cities, beachside resorts, the jungle, or wooden cabins tucked away in the forest, Gestalten's excellent Bon Voyage is a meaningful tome for the modern-day advocates protecting our land in diverse style and substance.