Memories of summer are fading (at least for those of us in the northern hemisphere), and you're already thinking about future sun-drenched escapades. Amirite? Yes. Then Casa Mãe demands to be on your radar. Located by the city walls of Lagos and set amidst some 7,000 sqm of terraced garden, yet just five minutes from a sweeping beach, the casa is a design-minded retreat with a hungry appetite for locality.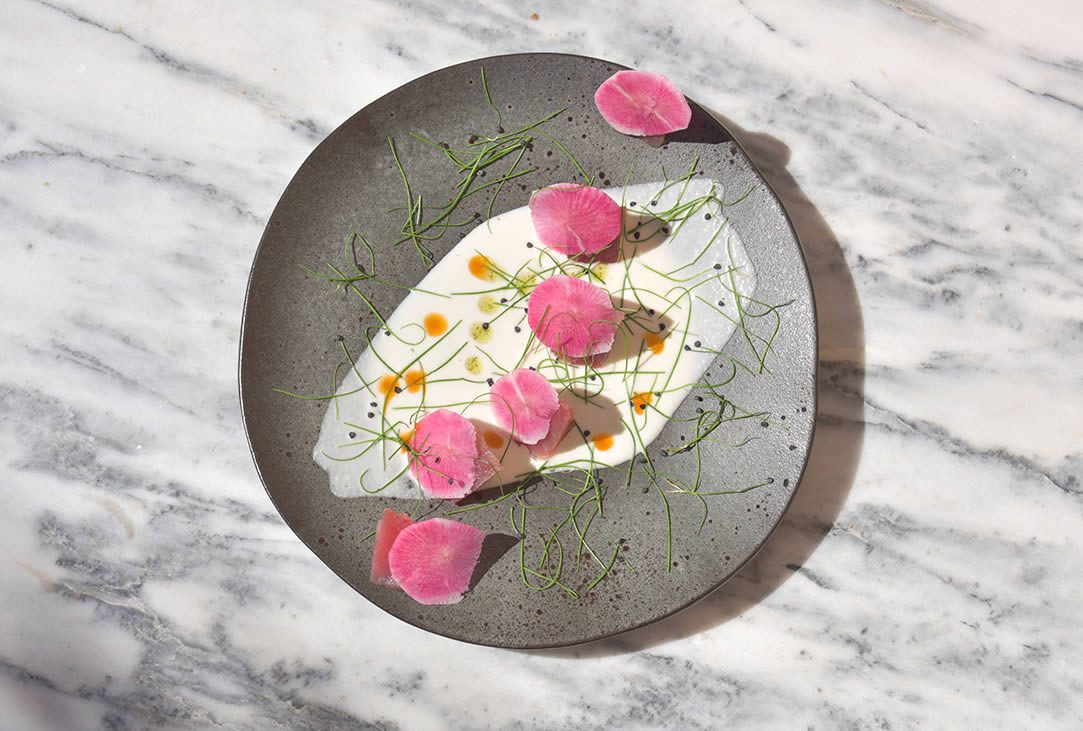 Currently in a soft opening phase, the modern rooms on the first and second floor feature king size beds, monsoon showers, free standing bathtubs and terraces with plants and hammocks. Found in the new Joga da Bola building, they are separate to the three garden Cabanas and five suites within the main Casa Mãe building; both of which will open later this year.
With an out-of-town farm and terraced garden on site, food is a big focus here — master farmer Júlio Machado putting the principles of sustainability, permaculture and biodynamic agriculture to good use. Breakfast eggs come courtesy of their kale-fed chicken, whilst outside of the farm, the country's best producers provide fare and local wines. Restaurant Orta serves healthy, fresh and sunny flavours, raw food and an open-air BBQ; the new Casa Mãe dining experience is expected in December, serving up fine dining in casual surrounds.
It's not all kicking back and tucking into fresh cuisine, though, Casa Mãe is making a name for itself as a cultural entity in its own right; its own magazine launching in May of this year. The first issue sees 24 collaborators, stories, and personalities making a road trip from Portugal's north to south … telling the story of the people who've made Casa Mãe what is is; and what it will be. Exciting times.