Sydney's excellently named Woolloomooloo Wharf has a new focal point, blossoming Hong Kong hotel chain Ovolo having pitched up in an expansive space that has previously been home to W Sydney, and the Taj Blue Sydney.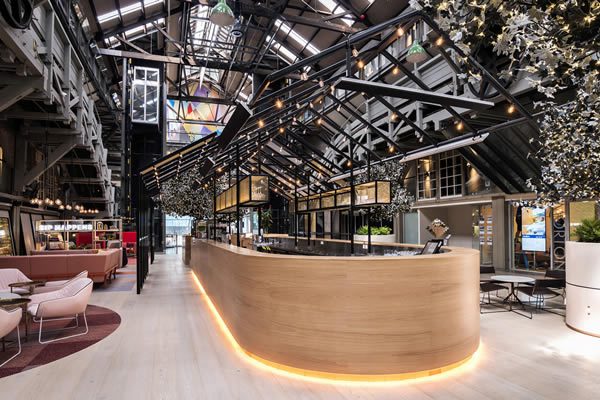 Quite why its former residents didn't hang around, I don't know, but Ovolo Woolloomooloo sure looks like a stayer; put together by design practice HASSELL, the starkness of the 100 year-old Finger Wharf is softened with the introduction of smaller zones and pavilions. It sometimes comes off as more design exhibition than hotel, the cavernous building a riot of styles and statement pieces; many of which run through the hotel's main hub, Lo Lounge. Open to public and guests alike, the lounge favours the former — dishing out free food and drinks 5pm — 7pm.
It's an offering that Ovolo patrons will grow accustomed to; free (and unlimited) super-fast WiFi, free minibar, free breakfast … the brand, founded by Girish Jhunjhnuwala in 2002, really stick it to those mean old hoteliers who rinse their clientele for every last drop. Aussie government initiative Artbank have been brought onboard to display works from the country's emerging artists; further works will be commissioned as part of a commitment to supporting local talent. Very big, and very bold, Ovolo has made an indelible mark on Sydney's famous harbourside.