Housed within a building that dates back to the early 1900s, Thessaloniki boutique hotel The Modernist combines old-world grace with casual luxury, local architectural studio FORMrelated restoring the property in a style that runs a design genre gamut through art deco, mid century detailing, and Danish design.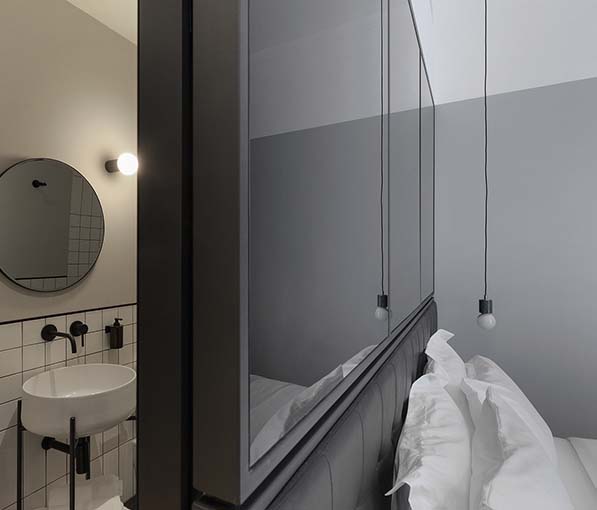 With 40 rooms, the hotel—located a five minute walk from Aristotelous Square with its shops, restaurants, and bars—offers a style-conscious sanctuary from the city centre streets. Here guests are encouraged to relax in a stolen moment, take the time to look at otherwise hidden design details, and to simply linger. Bedrooms differ in size and character, designed to fit individual needs and create a sense of comfort; its designers adding light with high windows and mirrors alongside a natural colour palette and contemporary art pieces.
A staircase made of mosaic and cement tiles leads to the front office desk in the mezzanine, where a transition between traditional and contemporary is nicely pulled off with custom lighting and industrial elements. Public spaces and corridors have been kept intentionally minimal, a preserved floor revealing the history of the building, its weathered appearance telling the stories of past tenants.
Up on the seventh floor, breakfast is served indoors or on a rooftop terrace which transforms into a lounge through the day where guests can stay and work, hangout, or meditate before things get a little more exciting come early evening. With an urban club feel to it, The Modernist is an elegant spot where guests will find nothing less than what they desire in the heart of this ancient port city.