Embodying the concept of luxury with a philosophy rooted in community, aesthetics, and comfort, The Blake is a hotel steeped in authenticity for locals and travellers alike—a gathering place for likeminded souls to learn about and embrace the surrounding culture whether you're passing through town or somebody who's lived here all your life.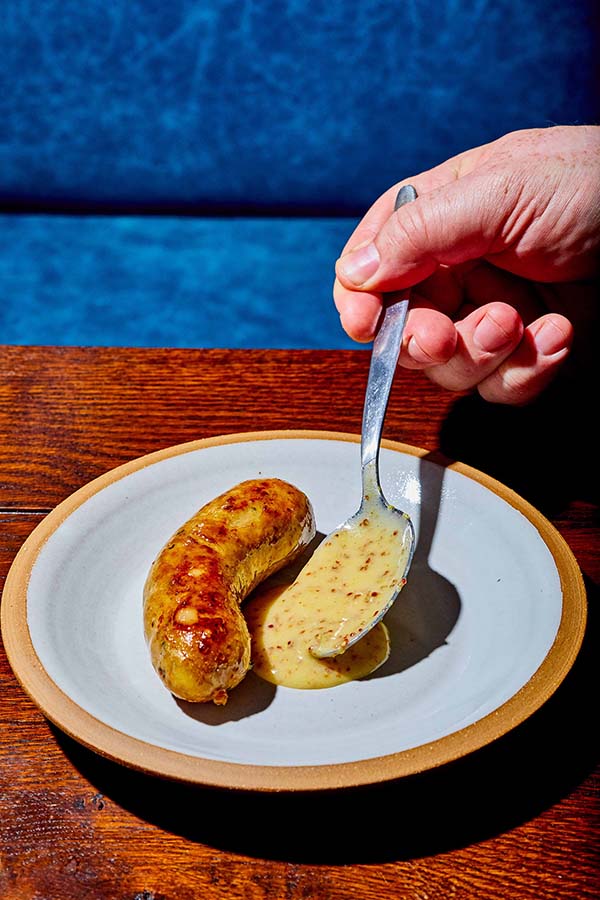 Located in the coastal city of New Haven, Connecticut, The Blake—named after Alice Blake, the first female graduate of nearby Yale University—counts many an excellent restaurant as its neighbour but too adds another into the mix; Michelin-starred chef Matt Lambert (of New York's The Musket Room) heading up the hotel's all-day eatery, Hamilton Park.
Sharing a name with New Haven's historical sporting grounds, Hamilton Park—positioned just off the design hotel's lobby—serves as a social hub for diners to linger and converse over dishes that highlight market-driven, seasonal ingredients. Think house-made pasta and bread, in-house cured charcuterie, and hyper-local, New England focussed, wood-flavoured meats and fish; all combining the comfort of laidback Connecticut with a distinctly New York City style service.
As with Lambert's The Musket Room, London-based Alexander Waterworth Interiors have overseen—in collaboration with HVS Design—the impressive design of The Blake's communal spaces and 108 guest rooms; ushering in an essence of classic refinement imbibed with contemporary aesthetics. From its timeless looking lobby with a palette of rich materials complemented by strong architectural features—including a central fireplace that can be experienced from both sides—to the bedrooms dressed in stark white walls, velvet and dark furnishings, this slice of sophistication is an urbane choice for the creative traveller.
A packed cultural programme; 24-hour 'market' serving as a shared minibar for guests; and communal co-worky spirit continue The Blake philosophy, whilst developers and owners, RMS Companies tell us that a rooftop bar and restaurant will debut this spring.