Three local collaborators have created a contemporary reinterpretation of the traditional Swedish Christmas market—offering a composed and creative shopping experience in what is otherwise a time of stress and panic.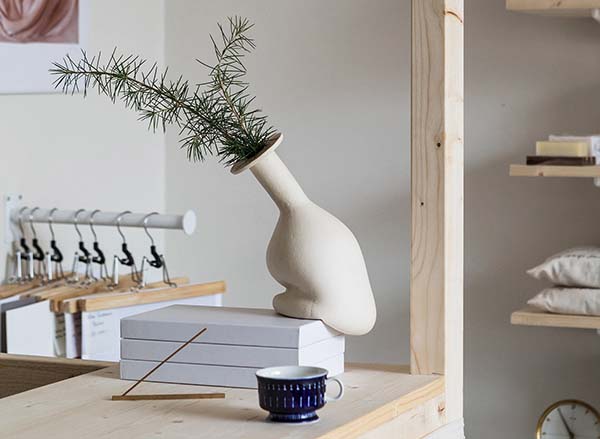 Located at family-owned interior design studio Temporärt—on Kronobergsgatan 9, Stockholm—atypical yule market LUX sees Temporärt, digital art gallery The Ode To, and design studio TypeO presenting a tastefully curated range of gifts for the creative and curious; from vintage furniture and interiors to artwork, each piece inspired by mindful consumption and designed to last in both quality and style.
Reimagining a tradition that dates back to medieval days, the Christmas stall and hatch has received a deconstructed treatment, whilst the ancient custom of hanging the Christmas tree upside-down has been revived, adding a sense of surreal to the urbane space. And as this is the silly season—a time to eat, drink and be merry—shoppers will be treated to a warming blend from micro roaster Stockholm Roast and apple mulled wine from Sövde Musteri.
The pop-up, open until 22 December is a a modern interpretation of the wonderful traditions and classic Christmas markets of yesteryear—fusing great design with even better principles. Shop it whilst you can.
@temporart
@the.ode.to
@typeo_