Combining the architecture and colour of Palm Springs's iconic mid century design with a contemporary leaning, The Rooftop—perched atop craft beer watering-hole the Quarryman's Hotel—will appeal to those merrymakers seeking a place to sip cocktails and dance the night away under the sky of Pyrmont, Sydney.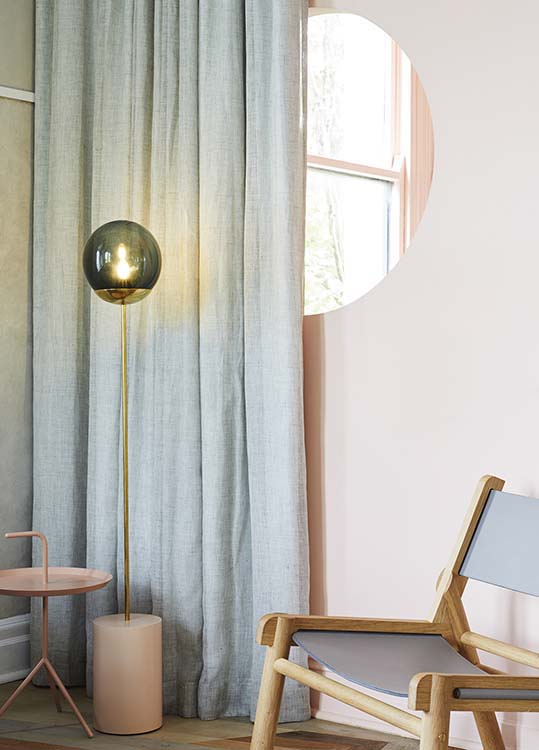 In a stark contrast to the dark, rough and tumble interiors going on downstairs—an intentional move by the venue's owners—The Rooftop is the more august and attractive sibling, a refined space complete with its own personality and ambience.
Once an uninviting series of rooms, Matt Woods Design took an authentic and textural design approach, sprucing up the space with a pastel colour palette and making the most of natural light; complimenting the existing venue whilst stamping The Rooftop with its very own identity. Paying homage to the existing heritage of the venue, the new features—despite being sympathetic to the existing architecture—are unmistakably contemporary, homely furniture and furnishings encouraging the punters to linger just a little bit longer.
Sumptuous sofas and mid century coffee tables are dotted around an original fireplace, and softly washed beige and pink walls are adorned with brilliant original artworks (street artish in essence) and feature lighting that bridges the gap between the space's Palm Springs and contemporary influences. Of course, The Rooftop comes into its own when you step outside onto its sun-drenched terrace with views of Sydney's CBD and a garden of cacti, cold wine in hand and a mischievous urge to party the night away.
@therooftop_q
@killingmattwoods