"Bill's been part of the world for a long time … and part of my world" explains Brian Griffiths, the Brit artist who has been playing with scale and human interaction with objects, with architecture, since the late 1990s. The Brit artist who has put Bill Murray centre-stage at a major new commission for Gateshead's BALTIC.
He's right you know, Murray has been a part of my world as long as I've been able to remember — and into the days when I'm no longer able to remember quite as easily. It was his face, full of comedy even without expression, staring out from the mangy copy of Stripes that was always on the same shelf in my local video shop. I remember the video cover of that film more than I remember 99% of the films we rented from that shop. I've often pondered how he became such a veritable hipster icon, but I just answered my own question — perennial; constant; always Bill.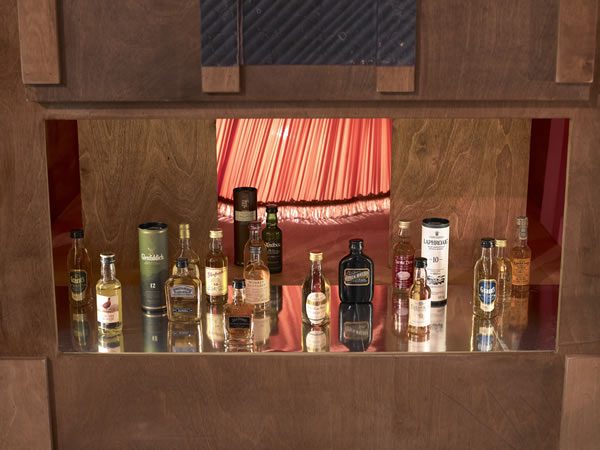 Caddyshack; Ghostbusters; Groundhog Day, Murray didn't actually do that much, but what he did do was consistently brilliant. Wes Anderson's Rushmore and The Royal Tenenbaums introduced him to a new audience, but it was surely Lost in Translation where our Bill solidified his crossover from '80s comedy icon to unequivocal luminary; playing Sofia Coppola's Bob Harris with such ease. He's not acting, is he? Then the stories, the urban legends, Bill gatecrashing your sister's wedding. Cultural icon? Pah. Bill Murray is a God.
But I'm not here to talk about Bill, I'm here to talk about an exhibition that "encourages comparisons and differences, instabilities and slipperiness and attempts to use exaggeration as a means of revelation" — but happens to star Murray. (Including in the form of a 20 metre-long banner on the North East art centre's façade.) Inside the BALTIC's Level 4 gallery, Brian Griffiths presents miniature architecture; a Los Angeles beach house, a Scottish mansion, an elaborate olde-worlde timber home … the megastar's inimitable, weathered face plastered upon them, references to his work (whisky, Stay Puft man…) dotted around.
Forcing us to readdress the relationship between human identity and material objects, is Griffiths presenting a cultural idol as architecture? Does the face we are so familiar with encourage us to look at objects in a different light? Is he suggesting we should see equally as much character in the inanimate as we do the human form? Maybe. But then maybe it's just Bill, being Bill. And that's alright by me.
You can find BILL MURRAY: a story of distance, size and sincerity by Brian Griffiths at the BALTIC Centre for Contemporary Art until 28 February