Spending the majority of my days in Barcelona, a city fringed by the sparkling blue Mediterranean, I see sports lovers out and about everyday. Whether pounding the streets, cycling around the Collserola mountains, swimming in the warm waters, or practising yoga in the park—fitness fans cannot get enough of exercising outdoors. Making the most of the 2,524 hours of annual sunshine that the Catalan capital is blessed with to help them reach their goals. To look and feel their best.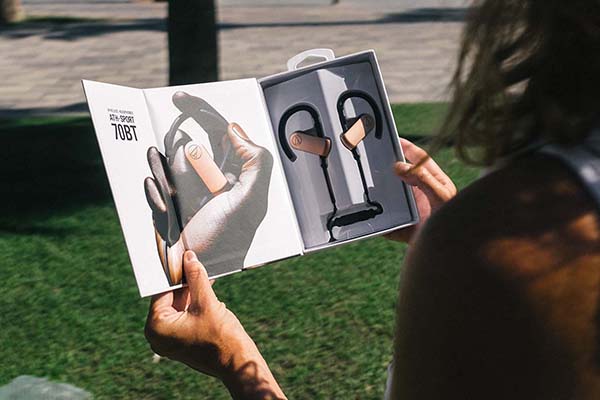 Taking receipt of a pair of Audio-Technica ATH-SPORT70BT Bluetooth headphones recently—a wireless in-ear kit designed to deliver crystal clear and easy-to-control audio, answer phone calls and switch to an 'ambient noise hear-through for safer workouts—I was intrigued by their flexible ear hooks.
Sceptical, perhaps, as to whether they'd stay where they belong and not drop off mid workout. With rose gold earpieces they certainly look the part, and combined with that navy mouldable ear hook and barely visible control panel on a single wire, the design is well thought out. As running is my sport of choice, I knew I could take this set for a workout of its own, putting it through 5km of bouncing down the beachfront.
The headphones come with a small case containing a USB charging cable, silicone eartips in sizes XS, S, M and L, and a pair of Comply™ foam eartips with SweatGuard™ technology. It took a while to get the fit right, and after fiddling around for a few minutes it was apparent that I needed one of the smaller size buds. The bendable hooks initially felt bulky, although after customising them to fit my ears and finding a position that worked for me, I forgot I was wearing them. Pairing them to my iPhone quickly and easily, I set about playing a few different songs noticing the music levels were high, drowning out the sounds around me—allowing me to focus my attention on the workout I'd be starting.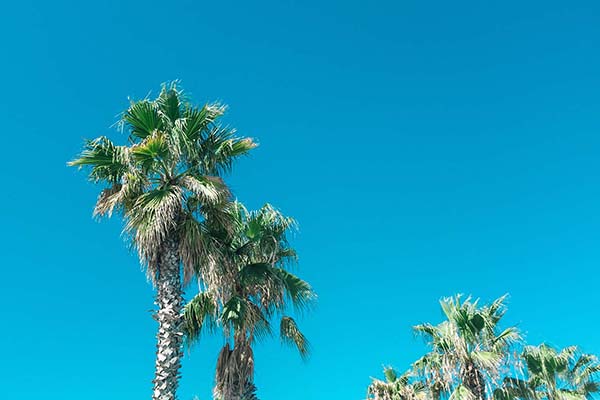 The ambient noise hear-through function is activated by pressing lightly on the buds, ideal for those who want to hear what's happening around them; roadrunners and cyclists for example. Music levels are controlled with a single touch enhancing the sound of the 9 mm carbon-coated drivers and delivering top-notch wireless audio. Battery life of six hours would see even the most dedicated fitness fans through their workout whilst the certified IPX5* waterproof rating means you can wash them throughly post regime—keeping them in tiptop condition and your hygiene in check too. The microUSB port is uncovered, however located discreetly at the side of one of the earpieces. I don't think it's any cause for concern.
Priced at £119.00, they're not the cheapest on the market. However, boasting a secure-fit for even the most demanding workouts, touch control, impressive audio performance, sweat resistance, and the rose gold earpiece tickling We Heart's design fancy, Audio-Technica's ATH-SPORT70BT Bluetooth headphones are the business for lovers of sport, aesthetics, and supreme audio quality.