Arresting spaces and A-nrd Studio are becoming synonymous, with the London-based practice churning out hit after hit. From MAMIE'S to Kudo, Señor Ceviche to Darjeeling Express, and now a ravishing Portuguese eatery for London Bridge: Casa do Frango.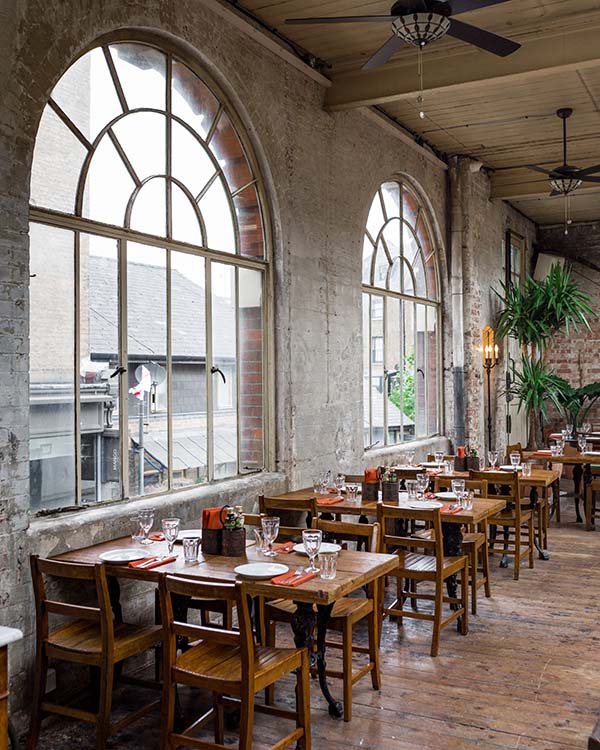 Located on Southwark Street in food-forward SE1, the 85-cover restaurant specialises in 'Frango' (the Portuguese word for chicken) butterflied and grilled over wood charcoal using age old Portuguese recipes. Pitmaster Lucidio da Fonseca Monteiro whips up the half birds (sourced locally), coating them with either a signature piri piri hot sauce, oregano, or lemon and garlic, serving them with a selection of sides including batatas fritas (Portuguese hand cut fries); African rice with crispy chicken skin, chorizo, and plantain; tomato rice; and Montanheira salad, featuring blow-torched green pepper.
Founders Marco Mendes, Jake Kasumov, and Reza Merchant—understanding that atmosphere is as important as the food—called upon Alessio Nardi of A-nrd Studio to create a space where diners could chow down on Algarvian cuisine in splendid surrounds. Abundant lush greenery and natural light via a vaulted ceiling with glass skylight give a somewhat al fresco feel, coupled with suspended ceiling fans and lighting, exposed beams, communal dark wood tables, and a rustic edge, the designers have once again mastered their brief.
Word has it that inquisitive guests may discover a hidden cocktail bar, so take a peek and follow your authentic Portuguese cuisine with a caipirinha or two.