What began as an all-woman team of housewives cooking authentic Indian food for guests at home has now become a fully-fledged, bricks-and-mortar restaurant — hailed by voices in the know like Condé Nast as one of the capital's latest hotspots.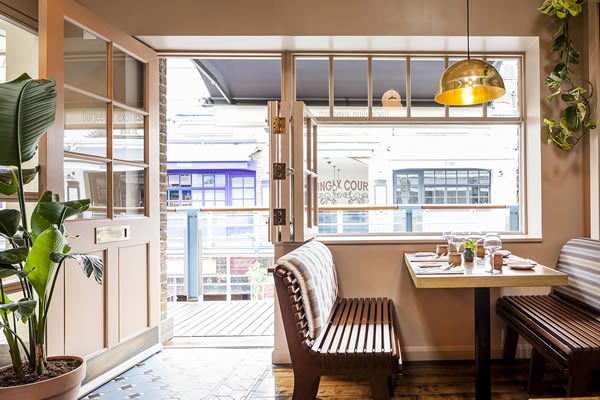 Located on the top floor of Soho's Kingly Court, Darjeeling Express was founded by mastermind chef Asma Khan,and serves up food from the heart; authentic dishes that pay homage to Khan's ancestry and the streets of Calcutta where she grew up. Designed to nourish the body and soul, diners can devour partition-era Mughlai cuisine and Kolkata street food; tastes rarely found in London restaurants.
Studying the traditional architecture and home decor from Asma's heritage, London-based A-nrd — headed up by Milanese designer Alessio Nardi — designed a space reminiscent of ancestral Havelis in India. The colour palette, warm and earthy, is inspired by the golden hour scenery of India, and complements the cerulean blue colour theme that's typially found at Indian train stations.
Bench-like booths, Indo-Victorian architecture, and a photographic series by Ming Tang Evan (that capture moments of a trip she and Asma Khan took together) stamp layers and layers of authenticity onto a space that honours true Indian cuisine and atmosphere in surrounds beyond compare.