Fresh Antipodean-inspired fare is the star of the show at the Daisy Green Collection's latest offering, London's equally fresh-looking Scarlett Green.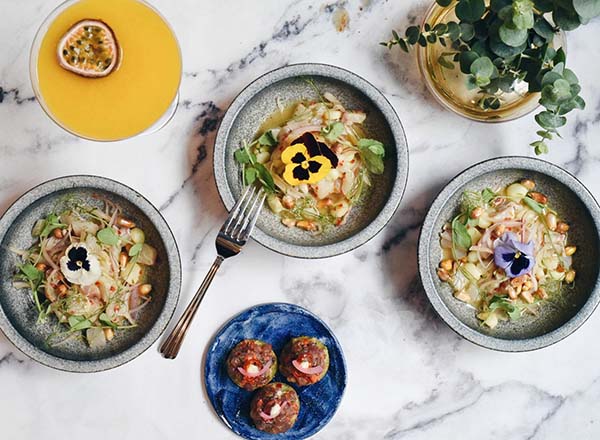 Located in Soho and set over two floors, ex Coya general manager Francesco Sica and chef Dominik Moldenhauer (Dinner by Heston) lead an innovative team that serves Londoners with tasty cocktails and plates that include Bondi hot prawns and Vegemite; smashed avocado with charcoal bread; and spicy tuna tostadas, alongside sashimi and ceviche with seafood sourced daily courtesy of Looe market day boats.
Meat lovers will be wowed by the restaurant's custom-made Josper grill which reaches temperatures of over 500 degrees, chargrilling grass-fed rare-breed dry-aged steaks and more to perfection.
Inspired by Melbourne and Sydney café culture and with bespoke artwork by Louise Dear and Shuby and a 20ft mural by Paul Robinson that evokes the glamour of the surrounding area, Daisy Green have created an inviting local in Scarlett Green; a place to breakfast, lunch, or brunch with authenticity at the roots. Soho, meet Bondi.