Initially released as a limited pressing back in 2016, Thatchers Family Reserve—an apple wine produced from the crisp, sweet, juice of the Katy apple at the family farm in Sandford—has evolved into a serious contender to champagne and other bubbles of choice.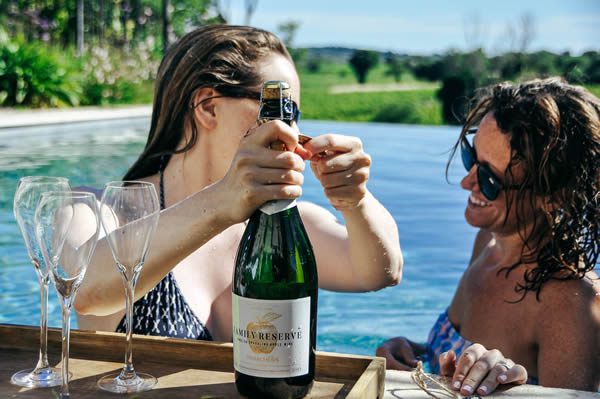 Having rediscovered the century-old recipe for 'champagne cider', a tipple crafted by founder William Thatcher in the early 1900s, Thatchers and fourth generation Cidermaker Martin Thatcher have elevated the recipe into a modern-day classic cuvée with delicate, light golden hues and just the 'right amount' of effervescence. Best enjoyed chilled in a flute, it's quite the splendiferous pairing to longed-for British summer days, special occasions, and celebrations.
With the levels of alcohol for fruit wines ranging from 8% to 16% (a stark contrast to cider, which legally speaking is only a cider if it has less than 7% alcohol), in Thatchers Family Reserve, the brand have created a fine British Sparkling Apple Wine with an 11%ABV that complements the more traditional ciders produced at Myrtle Farm.
Beginning life in 1904, William John Thatcher making his first apple cider and hiring a slew of farm workers who'd luxuriate in some of his supreme creations as part of their wages, Thatchers has grown along with four generations: Stanley Thatcher, said to be the 'real cider business pioneer', making draught cider to sell to local pubs; John Thatcher, who after stepping in in 1970 expanded the orchards and presses; and more recently Martin Thatcher, who today is the man in charge, the managing director responsible for ensuring their produce is "the very best it can be".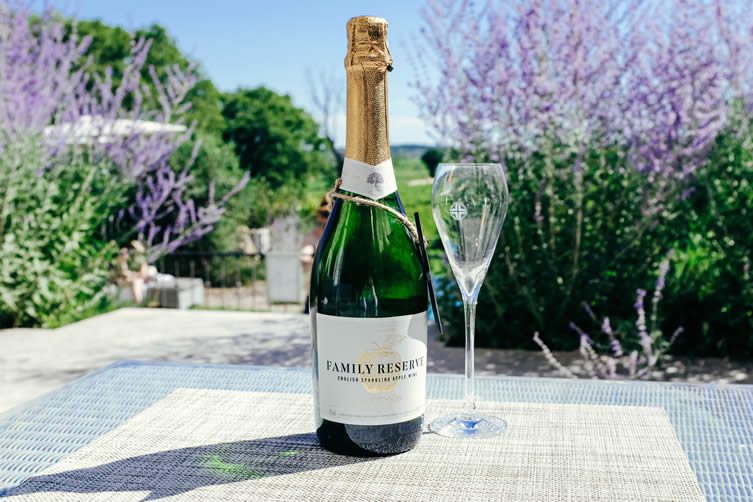 Now boasting more than 500 acres of orchard and around 458 different varieties of apples—probably the largest collection of cider apple trees in England—cider-makers Thatchers push boundaries, producing innovative new creations to form a range that differs in style, strength, and flavour; the Somerset sparking apple wine being the pinnacle of those.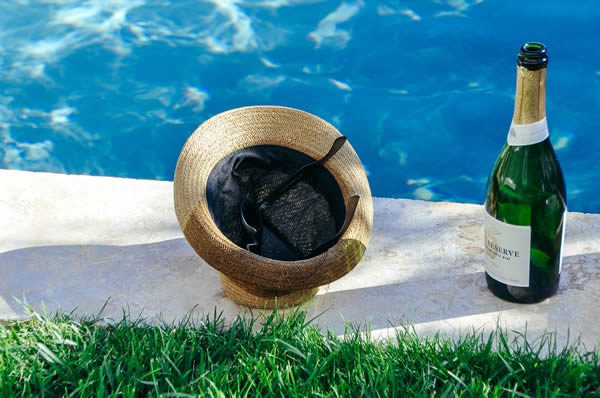 A labour of love, apples are delivered straight from the orchards to the apple bays. Following a slick pressing procedure and fermentation process to extract the natural apple character, they're matured, blended, and tested before being bottled and released to the parched public.
Popping the cork in style this past weekend, this member of the parched public dived into Thatchers' brilliant bubbles during a celebration in the countryside; the perfect setting to evoke the natural spirit of the artisan brand. A fresh summer alternative to champagne, cava, or prosecco, though, this is a bottle of bubbly that can be enjoyed in any situation; its light effervescence and subtle hints of sweetness an attractive option for wine lovers who are dedicated to that special occasion feel.
Thatchers Family Reserve is available from Thatchers Cider in 750ml bottles.