London's first Peruvian bakery, Andina Panaderia, sits alongside the forty cover Andina Picanteria—located at 155 Westbourne Grove, the tasty coupling are the latest openings from celebrated Peruvian chef and cookbook author Martin Morales.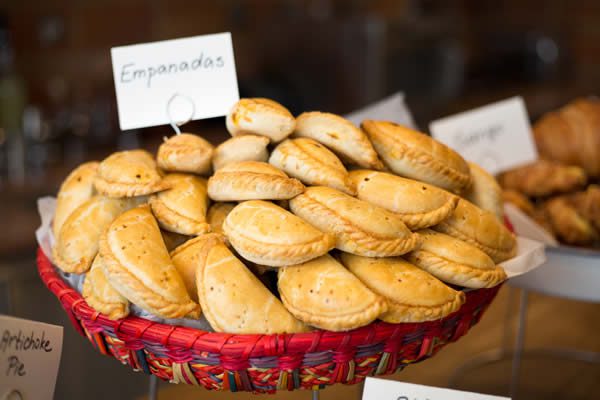 Paying homeage to inspirational female Andean chefs, Andina Panaderia is led by head pastry chef Ana Velasquez; whilst Andina Picanteria is overseen by chef Luca Depalo and is set to surprise diners with the sort Andes flavours first introduced at Ceviche, the restaurant credited as kick-starting both London's Peruvian revolution and Morales's flavoursome empire.
Whilst the Panaderia will specialise in slow-ferment baking with traditional sweet and savoury pastries and breads, the Picanteria takes its cues from the family-run, roadside restaurants that form the culinary hub of communities across the eleven regions of the Peruvian Andes; the menu featuring small plates such as an ancient version of ceviche named Sivinche, alongside larger plates that include an Andean style stew, braised adobo pork leg, and 80-day-aged Hereford sirloin.
Barcelona studio El Equipo Creativo designed the spaces with final touches directed by London-based interior design and architecture practice Studio Goldy—the airy aesthetic seeing Andina Panaderia fitted with eucalyptus wood tables accentuated by mustard yellow seating; Andina Picanteria featuring specially-commissioned contemporary and mid-century rustic oak chairs, lounge banquettes in garden green, and cherry and vibrant pops of colours.
Blending tradition with contemporary touches, a warm welcome and the finest Peruvian flavours await at Martin Morales's latest ode to his home nation.
@andinalondon
@elequipocreativo