Ceviche founder and chef Martin Morales has added another string to his already finely-strung bow. Casita Andina serves up traditional Peruvian fare, each dish gluten free and inspired by 'picanterias'; family-run restaurants dishing out home-style comfort food, typically found in the homes of Andean women (or: Andinas).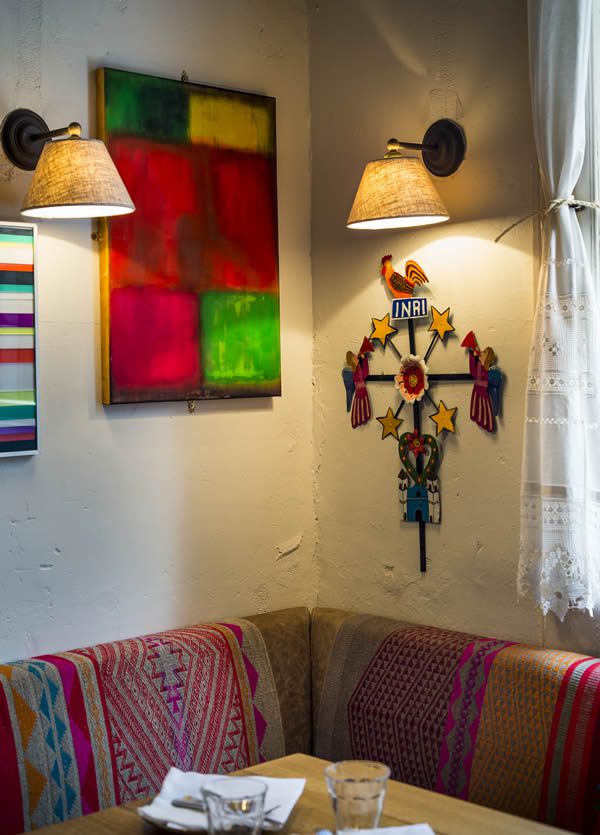 Focusing on classic Andean soulful cooking, the lunch menu is fairly small — and designed for sharing: five snacks, five hot dishes, five cold dishes and a couple of desserts; whilst the evening menu is more extensive with cocktails and Peruvian cold teas making an appearance.
Having travelled extensively to Peru over the last couple of years, Morales has researched regional Andean dishes, drinks and ingredients as well as history, art and traditions. Casita Andina celebrates this through its food and design. 'We have created Casita Andina inspired especially by the city of Cusco and its traditions, some of which date back hundreds of years. We want to celebrate its food but also the textile legacy of the Andes of Peru' explains the Peruvian entrepreneur.
Along with Cantor Masters Interior Designers, the restaurant conveys an Andean restaurant flavour across two floors; featuring specially-commissioned Peruvian art and textiles, carved wood patterns on the doors, and Peruvian hand-crafted tin mirrors and artworks. Diners can expect dishes like Maca lamb loin, Chupe style Prawns, lamb sweetbreads and, of course, plenty of ceviche and pisco sours.