Creating inspired hotels and clubhouses—"global homes for global communities"—Oliver Ripley, Kfir Levy, and Eduardo Castillo expand their Habitas brand with the opening of their first urban home: Habitas New York.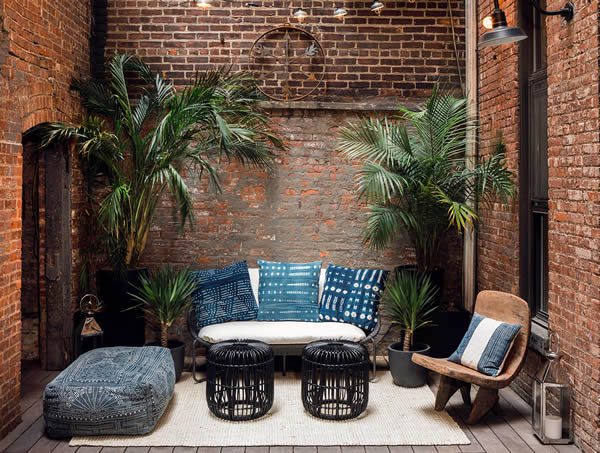 Habitas NYC is a members-only clubhouse located within a historic firehouse in the heart of Manhattan's artsy Chelsea neighbourhood. Built in 1895, the six-storey property is a place for likeminded individuals to meet and work in an intimate home-from-home environment; gastronomy, wellness, and events all added into a handsome-looking equation.
Habitas's impressive urban retreat is capped by The Nest on its third-floor—a place to host and attend meetings, community dinners, performances, and inspiring events—and features various spaces down to its ground-floor living room, complete with built-in communal bar and kitchen; a true retreat from Manhattan's insatiable bustle. A cornucopia of old and new design touches and curios—including the firehouse's original 1929 FDNY emergency call box, artwork by Chinese artist Liu Bolin, a 1955 Steinway upright studio piano, and an imposing fireplace—fill carefully conceived spaces throughout Habitas New York; break-out rooms to a wellness area guaranteeing there's something to cater to the whims of all the clubhouse's global community.
An outdoor courtyard and seasonal rooftop are welcome spots to unwind with a coffee and seek inspiration, and chef Jared Dowling, formerly of The Fat Radish, will create seasonal dishes based on local market produce; fuelling inspiration for solo work or collaborative projects. Habitas's first clubhouse is a signal for stirring times to come.