Private members workspace, The New Work Project, is the latest spot for creative freelancers, 'solopreneurs' and small teams to tap away at their MacBooks from in a hipper than thou corner of Brooklyn; the design-led, service-oriented venue a fusion of hospitality and cool coworking.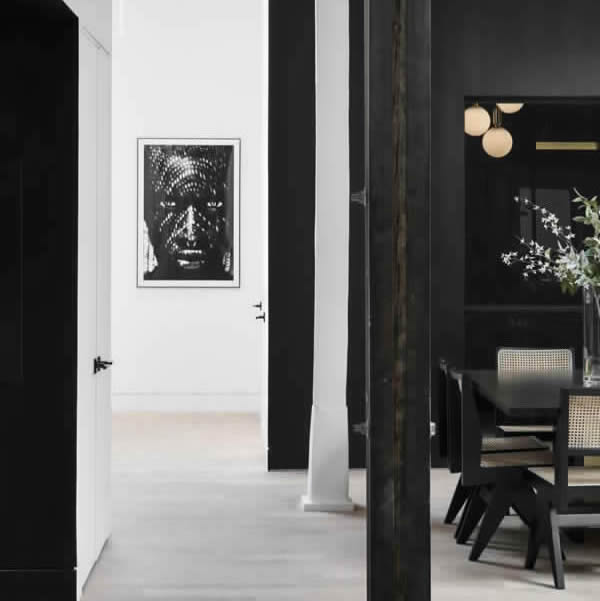 Located on 97 N 10th St, Williamsburg (in the former home of Vice Media), The New Work Project will house the disciplines of advertising, PR and marketing; architecture and design; TV, film and media; and fashion and publishing — all within a space that pairs innovative minds with slick interiors; custom furniture comes via The New Design Project, and collaborations with Brooklyn designers like J.M. Szymanski and Eskayel keep things nice and local.
The dapper, monochrome workspace is the latest venture for aforementioned Brooklyn-based interior design studio The New Design Project, which was founded by husband and wife team James Davison and Fanny Abbes; who seek to reinvent original spaces for the people that make the world a more interesting place, through unconventionality and a concoction of influences.
A one-of-a-kind, design-led venue in the epicentre of Brooklyn's creative hub, members can choose to work in lounge areas from $475; and assigned gallery desks and private studios (starting at $2,400) with access to workstations, break-out areas and meeting rooms.