Spain is a country of staunch tradition, where dependability can oft override the taking on board of new concepts. As such, many of its markets – give or take a lick of paint here and there – remain much the same as they have for decades, centuries. But Street Food™ is big business the world over, and the times they are a-changing – the kids are restless. Catering for both the itchy feet of its young adults and its people's loyalty to their national identity, Mercado San Ildefonso puts out the food that Spain does so well – cadenced with the fervent overtones of Bangkok or Singapore's frenzied street food markets.
And frenzied is something that San Ildefonso achieves with aplomb. We dropped by on a Saturday night, where even breathing space had been occupied by enthused locals – the word is on the street, Ildefonso is the hip ticket. We luck out with a few stools and a shared barrel in the charming outdoor terrace, brave the hordes that swarm three floors packed with stalls manned by established brands, up-and-coming chefs, Michelin-star-approved suppliers. The farthest corners of the country are represented: Galician meats; sustainable gambas from Valladolid; produce from nearby Sierra de Guadarrama; 'shrimp handfuls' typical of Andalusia. The top floor affords a fine position from which to survey the madness below, here is what the market refers to as the 'surprise space' – a revolving door of cooking performances, cocktails, international and local chefs, and seasonal goods. It's a fine looking space too, all industrial and teetering moderately on the edge of disorder.
Like the Asian markets San Ildefonso tries to emulate, the food is first rate, dripping in seasonality, locality and expertise – fresh prawns; astounding Ibérican ham; octopus; fried fish; artichokes and plenty more come and go from our barrel. The food moves on, the atmosphere shows no signs – as we drift of into the chaotic nightlife of Malasaña, Mercado San Ildefonso remains noisy, crammed, full of life. If it was the beautiful pandemonium of Bangkok's street food markets they wanted to achieve, Ildefonso is a resounding success.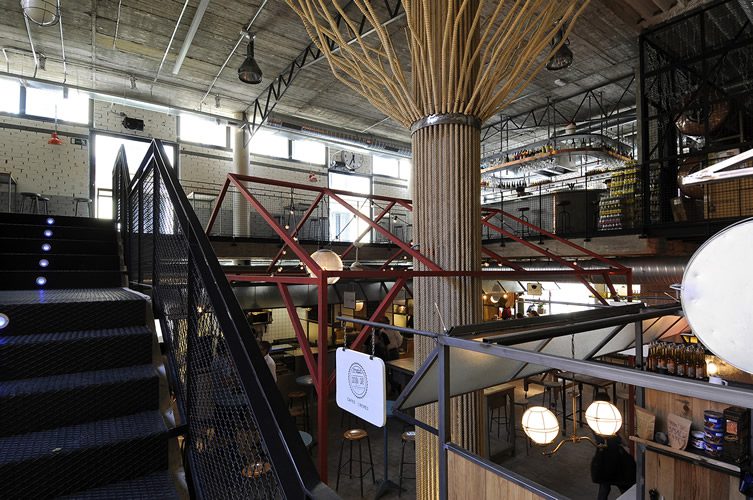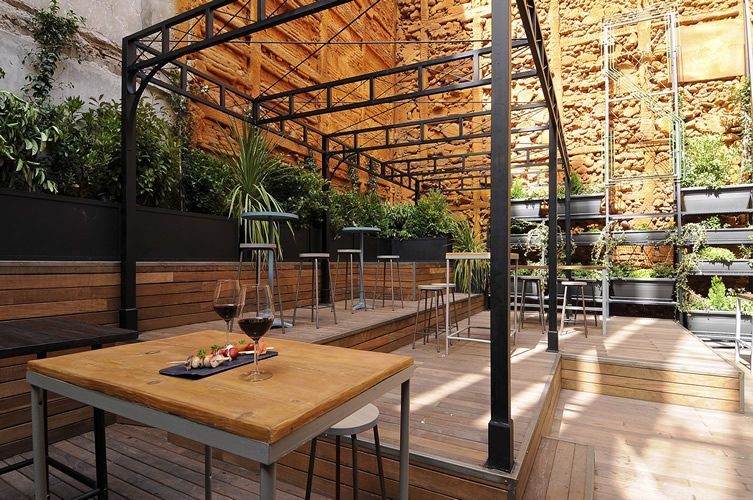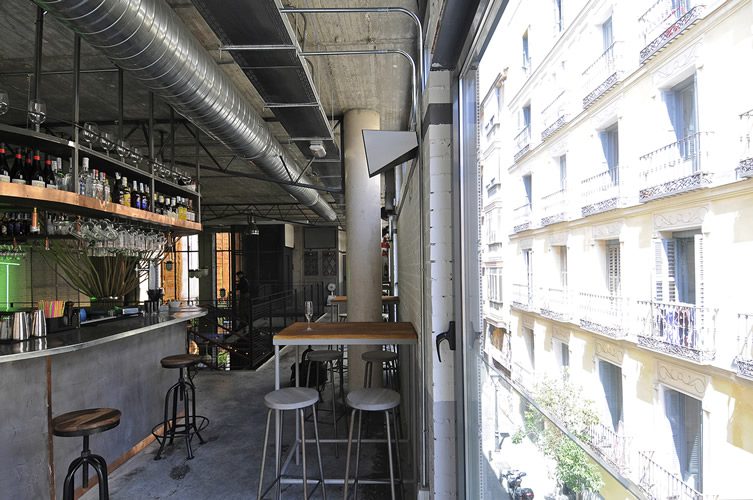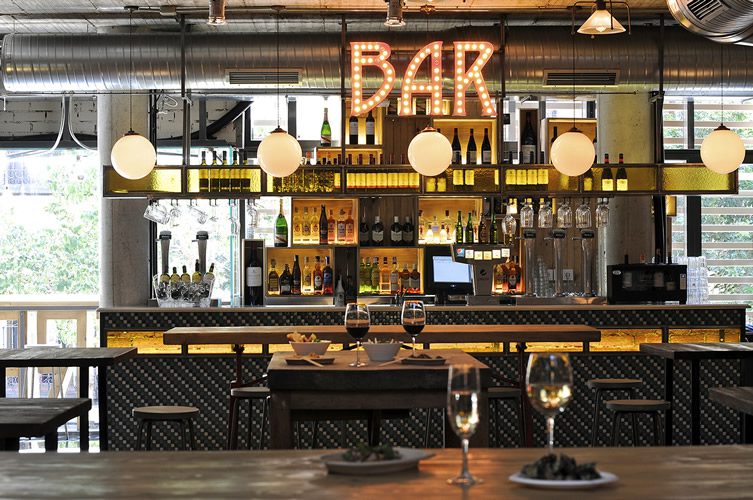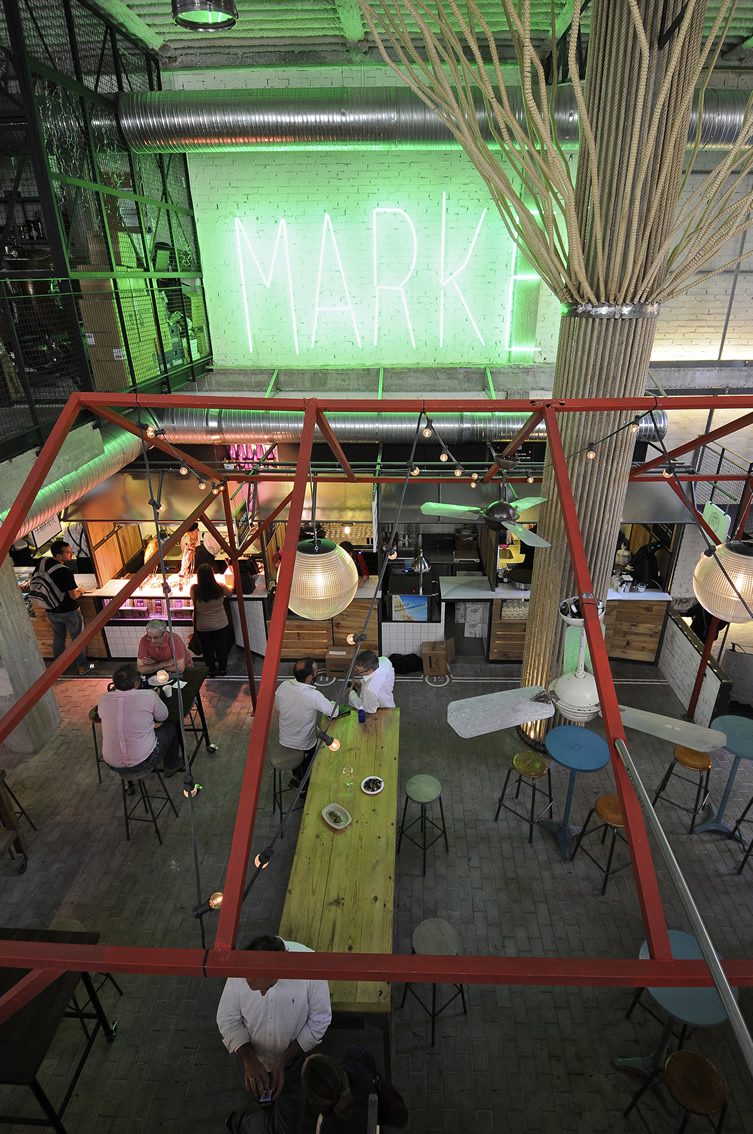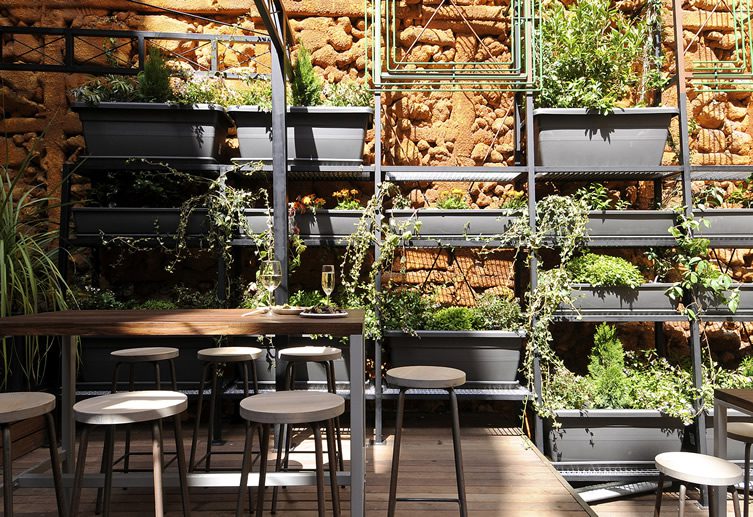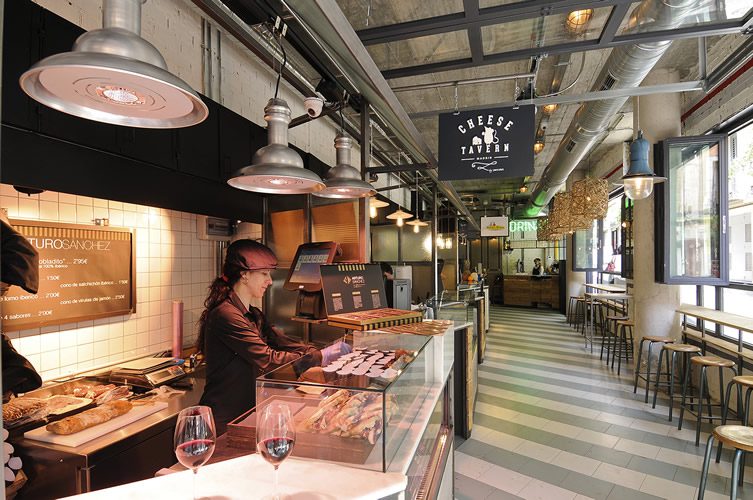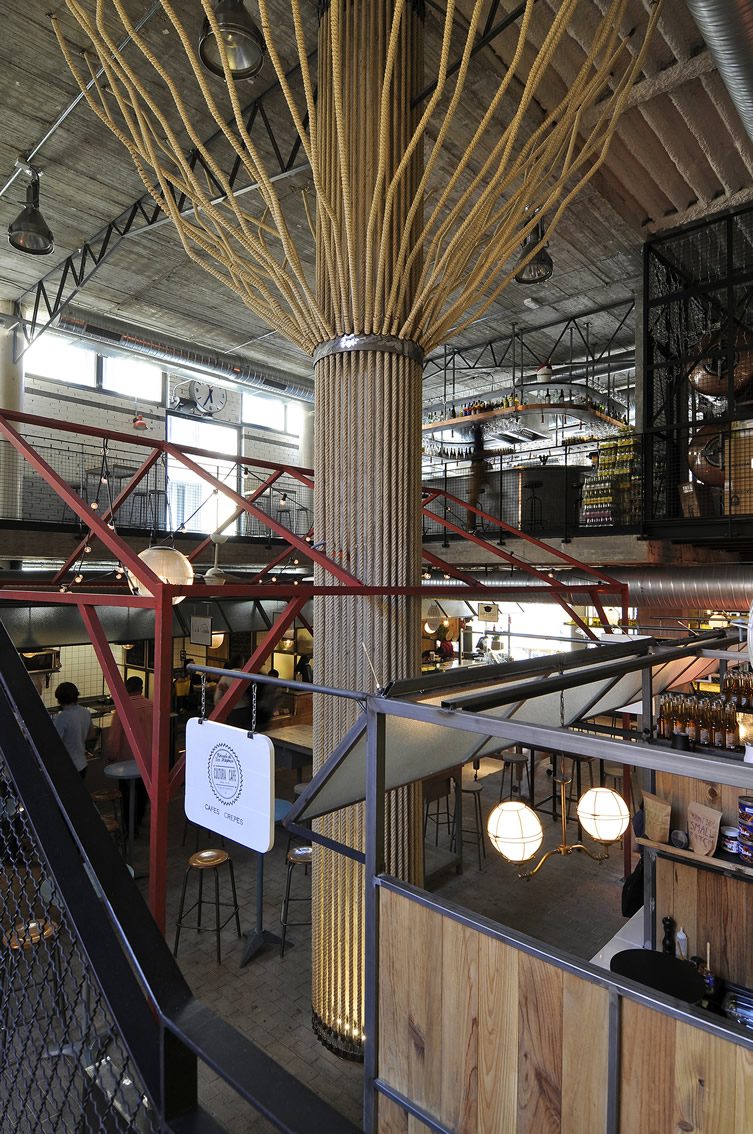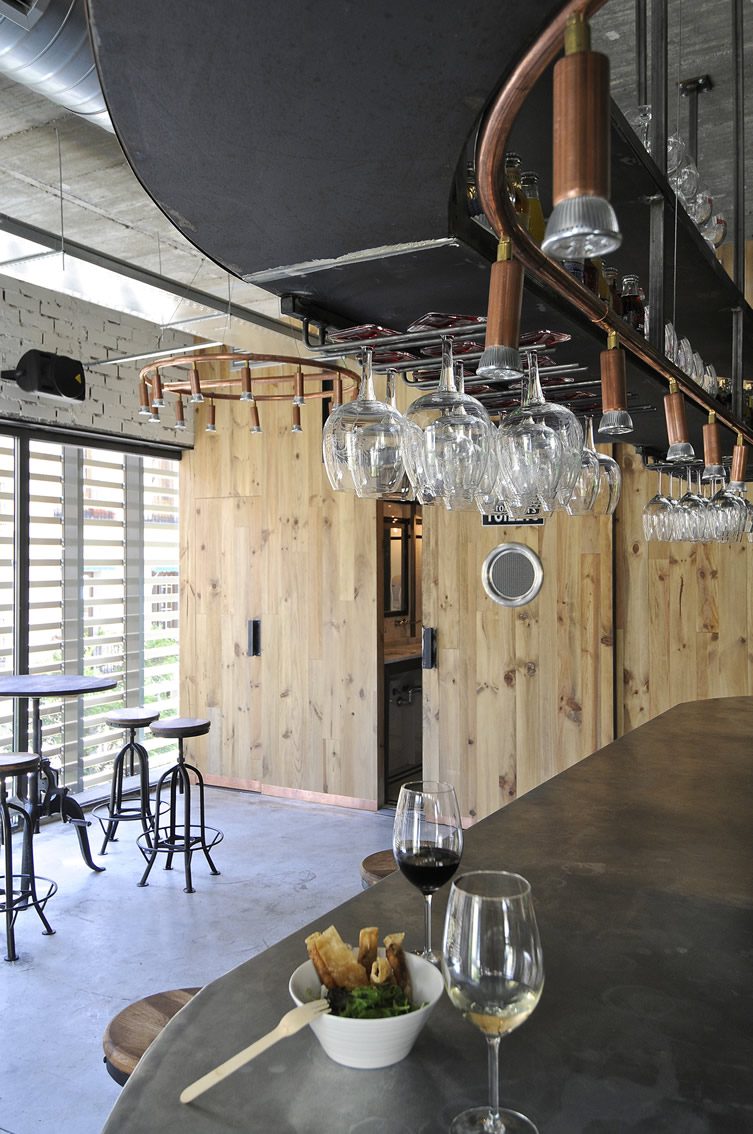 This feature was produced as part of the #MustSeeMadrid trip, created and managed by iambassador in collaboration with Madrid Tourism. As ever, We Heart retains full editorial control of all its published work.