'Força, equilibri, valor, i seny'. Translating to strength, balance, courage, and common sense, this is the motto of the Castellers. A Catalan tradition of human towers that began as a representation of Christ and the cross some 200 years ago, the Castellers have parallels for Catalan culture at large; "lots of people come together to help each other," says Barcelona-born Eduard Paris, a member of the city's most successful Castelling group since the 19th century, "and it's this solidarity and collaboration that's part of Catalan life, people coming together to do the same thing with the help of others."
"We are representing Catalan people," affirms Paris of a people for who tradition and culture are a way of life. Accompanying the Castellers at the countless traditional festivals throughout the year are the pyrotechnic-wielding devils of the Correfocs (fire-runs) enacting a modern day version of the ball de diables; a traditional dance whose roots are in medieval street theatre, a representation of good versus evil that would have been played out between the courses of dining nobility in the Middle Ages. Today the Castellers and the Correfocs of each neighbourhood and village perform at the Festa Majors (the annual street festivals of towns and 'barris') and other major events across cities, towns, and provinces.
Particularly interesting is Christmas time in Catalonia, where the streets are filled with stalls selling the Tió de Nadal (Christmas log); a character in Catalan mythology popular with the kids, who feed it from 8 December (the Feast of the Immaculate Conception) until Christmas Eve, or Day, where they beat it with a stick and sing the caga tió ('have a shit log', honestly) song in the hope that it defecates their presents. Performing the same bodily function is the Caganer, a member of the vast nativity scenes also for sale at Christmas markets throughout the region. A young shepherd who's eaten too much, the traditional peasant figure has crossed into popular culture, with defecating versions of all from Queen Elizabeth to Donald Trump, Sonic the Hedgehog to Lionel Messi, making singular gifts for your loved ones.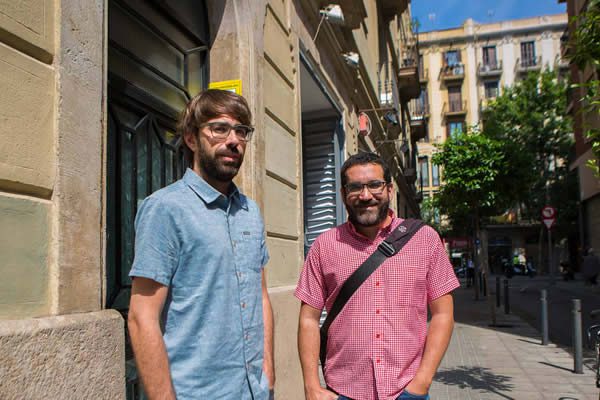 Long-serving traditions that are integral to Catalan culture are everywhere in this fiercely independent region of Spain, yet most visitors remain unaware of Catalonia's singular essence. "Most visitors to Barcelona expect Spanish clichés and know almost nothing about the Catalan culture, history, or language," explain Francesc and Alex of food insiders project, Aborígens. "To us it's shocking that people still visit Barcelona expecting flamenco and bullfighting."
Each of Catalonia's four provinces—Barcelona, Girona, Lleida, and Tarragona—have their own distinctive characteristics, and the region as a whole … without getting into politics … can feel like an entirely different country. "As a region we have local characteristics whilst also sharing things with Spain and the Basque Country," they continue, "but through some recipes and our food culture in general, like the way we eat, is different. It's not like the tapas culture in Andalusia or the pinxos that you can have in the Basque Country. There's many things that make Catalan cuisine different; from sauces like alioli and romesco, to the mar y montaña and fisherman's stew—its' the creativity and influences we've had through history that set us apart."
The duo, both journalists, share an encyclopaedic knowledge of the region's cuisine, using it to take tourists, foodies, and even professional chefs on curated food tours that evoke the singular essence of Catalan culture. United in the belief that there is so much more to Catalonia than many can comprehend, the Aborígens boys and Casteller Eduard Paris have been joined by architecture tour guide Miguel Ángel Borras and countryside expert Roger Gras in InsureandGo's revealing The People Who Make Catalonia campaign; a series of videos that dig deep to reveal the culture and individuality of this distinct and emotive region.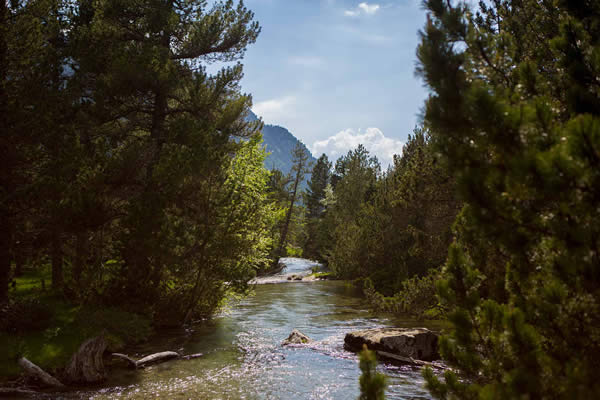 "I'm from Barcelona but I came here when I was 19 and I haven't left since." A guide at the Parc Nacional d'Aigüestortes i Estany de Sant Maurici, Roger Gras knows that its unique landscape is a vital part of what shapes Catalonia. Beyond the beaches, even the ski resorts of the Pyrenees, the Catalan countryside is breathtaking beyond comprehension; another oversight of so many. "As a child I'd come here every summer with my parents and enjoy the landscape, but I didn't know anything about it, so I came here to study and learn about the trees, flowers, and animals. Then in 2006 I had the opportunity to guide groups here in the National Park, and that's when I discovered my job and my passion." As is the case with Cesc and Alex's desire to demonstrate Barcelona beyond tapas, Eduard Paris's commitment to training three times a week with his human towers, Catalan people are fuelled by passion.
An architect and architectural tour guide, Miguel Ángel Borras might be from Mallorca—he arrived in Barcelona to study and never left—but he understands the essence that fuels the region; "they feel different because they've been different for a long time," he remarks. "I realised that Barcelona is a city of possibilities, a place where you can find some part of you. I think that it's one of the best cities to live, walk around, and experience." Defined by major moments in history, Borras's walks take you from the days of the Romans, through the city-defining era of Modernisme, to the transformative Olympic Games of 1992; "a moment when the city turned to the sea and opened up with beautiful promenades, starting what we now know as the city of design, and the city of architecture."
Like his architectural tours of Barcelona, much of Catalonia is defined by moments in time—from Gras's national park, created by two million years of glacial activity, to the bloody Spanish Civil War and the peaceful separatist movement, it is a region of rich history, rich culture and tradition, rich creativity and spirit. Most of all, no matter what you think you know, there is always something about Catalonia that surprises.
For more information on The People Who Make Catalonia, visit InsureandGo's discoverinteresting.com platform.