London's sourdough pizza pioneers, Franco Manca, will be marking their tenth anniversary later this year and the celebrations are already underway. Where has the time flown since their first little pizza joint in Brixton?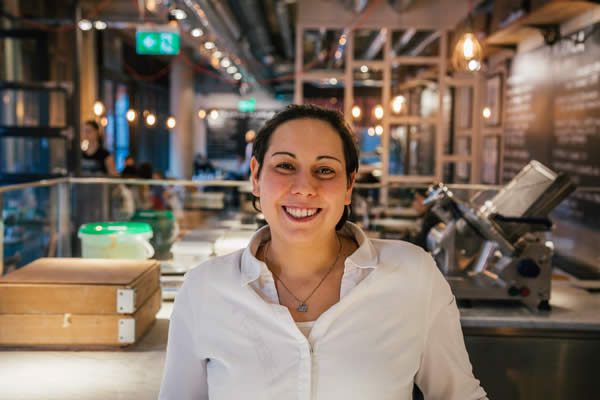 The kings of indie-chain sourdough have a whole host of special events lined up to celebrate authentic Italian ingredients and their much-loved staying power. As part of a collaboration with Ferrarelle water, the first of several planned collaborations this year saw Italy's youngest Michelin-starred chef, Martina Caruso, create the No.7 Pizza Eoliana. Inspired by her hometown of Salina in the Aeolian Islands, Caruso reimagined the classic Aeolian salad as a pizza.
Super regional and fresh ingredients included red Piennolo tomatoes, roasted potatoes, red onions, mozzarella, capers, Nocellara del Belice black olives and fresh mint. Who could imagine that potato and mint would work on a pizza? If anyone was able to pull it off, Martina Caruso certainly could. Sweet yet herbaceous, the No.7 tastes of early summer, evocative of views of the Tyrrhenian Sea, heavenly heat, and slight a breeze. With three more special edition pizzas from some of Italy's most exciting chefs planned for the remainder of 2018—along with a separate tenth birthday festa—I'm very much looking forward to seeing what else the mighty Franco Manca family has up its tasty tomato-splattered sleeve this year.