Born out of the need for somewhere to stock the multi-sensorial offerings of their Earl of East London brand, Niko Dafkos and Paul Firmin created bonds.Hackney, a lifestyle retail outlet that shares the same roof as Ana Kernin's sculptural ceramics entity, Kana. Evolving into a slash-happy coalescence of store/coffee-shop/events-space, bonds. now draws London's creative folk and design aficionados in their droves.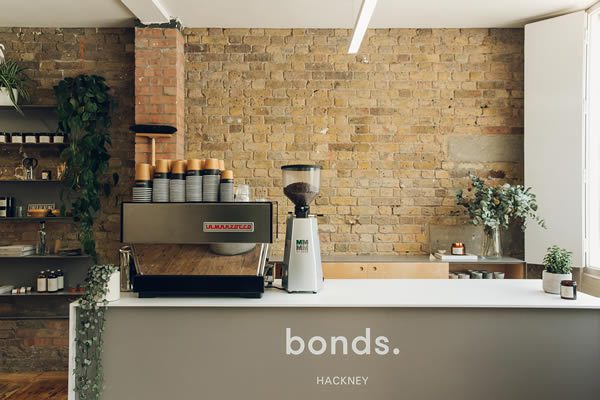 Whether those aficionados and creatives be swinging by for an Allpress Coffee, creative workshop, pop-up event, or to peruse the meticulously curated stock, bonds.Hackney is a place to linger, to make yourself at home, and to … bond. Surrounded by other multi-functional businesses and filling its shelves with wares from local makers and artisans, the sense of community here is palpable.
The striking space has been respectfully renovated to enhance its industrial aesthetics, exposed red brick walls and an aged wooden floor telling the tale of this part of London town. Pairing those narrative laden nods to the past with contemporary, minimal shelves and display tables, design studio Formd—who've worked with brands such as Nike, Converse, and Patta—were keen to create a space that complements the considered approach of its design-conscious residents.
@bonds.hackney
@earlofeastlondon