Every minute a million plastic bottles are bought around the world; 38.5 million daily in the UK alone. With our thirst for drinking from plastic water bottles seemingly ceaseless, experts predict that by 2021 annual consumption will top half a trillion. It's a situation rapidly nearing catastrophe—one from which we can no longer look the other way.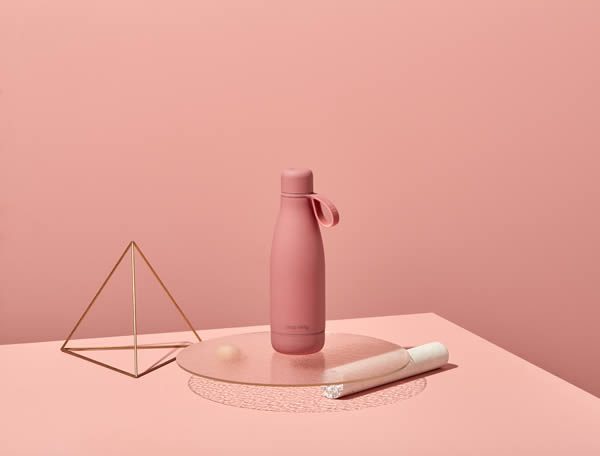 That there will forever be a need to keep the body hydrated, yet our thirst for plastic is throttling our planet, led to the creation of Stay Sixty; a London-founded company producing design-conscious and environmentally friendly reusable water bottles. Ideal for water, but also smoothies, nutrition drinks, and juices; the average Joe could cut their personal contribution to global plastic waste dramatically by introducing a reusable bottle to their lifestyle.
Importantly—for us at least—Stay Sixty's ecologically responsible reusable bottles are aesthetically pleasing; bringing serious desirability into the sustainability equation. Made from high-quality stainless steel, Stay Sixty have launched their bottles in three refined colour-ways: tone, coal, and blush. Coated in a unique rubberised matte paint, these not only look fine in your hands, they feel it too. Designed to last, thanks to the Stay Sixty removable base they're easy to clean, as you can be confident of removing every last trace of waste; eliminating build up and bacteria.
Slipping easily into backpacks, handbags, and cup holders, these bottles have been built with convenience in mind, allowing them to be carried daily and simply. With the average adult body consisting of 60% water, the startup's handsome innovation means you can keep it that way with the added bonus of a clear conscience.