Demonstrating their adeptness for a fine blend, Berlin-based tea company Paper & Tea have collaborated with East London vodka distillery Our/London, bringing together each other's expertise and acute hipness across two vodka tea infusion kits; available to get your hands on exclusively from Harvey Nichols.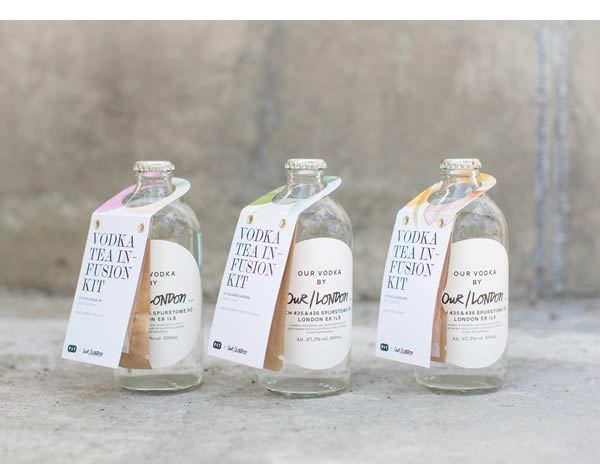 P&T's stylish Berlin tea concept stores, in Charlottenburg and Mitte, are places of refined beauty — ice cool stomping grounds of discovery for curious and connoisseurs alike — whilst Hackney's Our/London extension of the global Our/Vodka family operates from an equally cool HQ; theirs a futurist-industrial urban distillery that harnesses the creative personality of East London.
Coming together, the complex aromas of fine, whole-leaf tea provide a unique platform for experimenting with infusion, and the all-in-one box-sets are the ideal starter pack for those looking to turn foodie scientist by getting hands-on with new drinks, or perhaps simply adding a modern day twist to classic cocktails.
Best enjoyed straight-up with ice, after a minimum infusion time of six hours, Golden Earl (Earl Grey) hauls the classic tea into the current day with a mix of real bergamot oil and rich, honey-like golden-bud black tea from Yunnan. Following on from its latte craze, Green Lantern (Matcha) is ideal for the impatient ones amongst us. With an instant infusion, the tea — celebrated for its numerous health benefits — imparts a refreshing bittersweetness.
The kits retail for £29.50, and illustrate both brands' knack for unforced design through their pleasingly lovely packaging.