Emerging in the United Kingdom in the mid-1950s and pioneered by progressive artists such as Eduardo Paolozzi and Richard Hamilton, Pop Art wouldn't be defined as a true movement until it moved across the pond in the '60s; New York artists Andy Warhol, Roy Lichtenstein, James Rosenquist, and Claes Oldenburg defining what would become an international phenomenon by creating works inspired by mass culture, everyday objects, and the cult of celebrity in a bid to blur the lines between high-art and low-culture.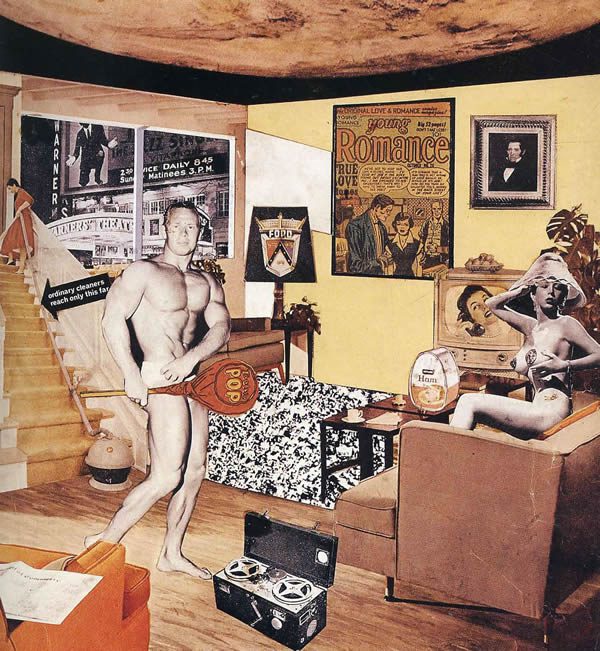 With this exciting new wave of artists having focussed their attention on themes that spoke of the mundanity of real life and of mass society, frequently incorporating commercial images—at a time when capitalism was exploding after war-time austerity—Pop Art would go on to become one of contemporary art's most instantly-recognisable styles, finding its way into fashion and music scenes, before paving a path for younger artists who would grow up on a diet of consumerism and over-saturated popular culture.
Born in London in 1922, Richard Hamilton was an art visionary who had immersed himself in movies, television, magazines, and modern music—outlining ideals and introducing the perception of the artist as a consumer and contributor to mass culture. Despite Warhol going on to become Pop Art's household name, credit should fall at Hamilton's door for laying the foundations on which he would build his art empire; the Brit's 1956 collage, Just what is it that makes today's homes so different, so appealing?, the first work in a fledgling genre to achieve truly iconic status.
Although their individual styles would vary, all Pop artists shared ground in their choice of the iconography of popular culture as fundamental to their work. Hamilton and Eduardo Paolozzi with their meticulously layered collage work; Warhol and his preoccupation with repetition—early Coca-Cola bottles and Campbell's soup tins produced as if the work were a supermarket shelf; James Rosenquist, another New York-based Pop pioneer, a fan of political messages by way of recontextualising magazine clippings in colossal collage paintings.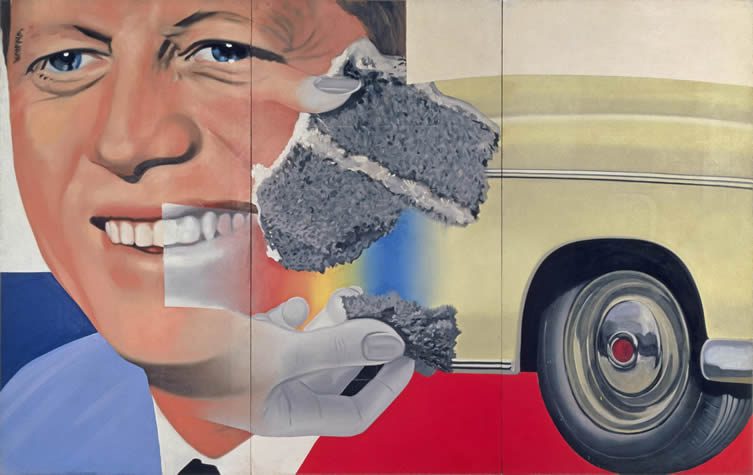 Roy Lichtenstein made his mark by appropriating—with much controversy, and to the frequent disgruntlement of the original artists—images from comic books to create his own paintings;his hand-painted Benday dots often portraying protagonists as trapped in melancholic situations, with expressions from gnawing dissatisfaction to outright misery.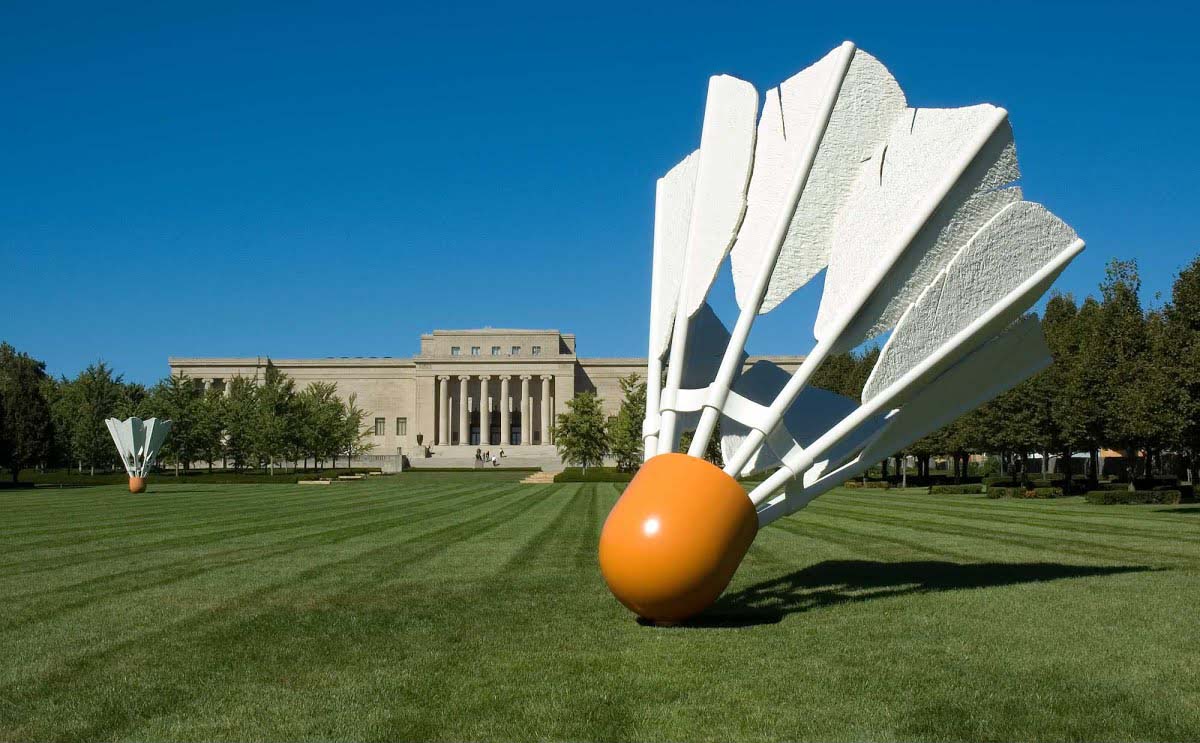 Stockholm-born American artist Claes Oldenburg would become a key figure too. Renowned for crafting large public sculptures, Oldenburg's 45-foot-high Clothespin (1974)—located at Philadelphia's Centre Square office complex—and 1992's series of Shuttlecocks, dotted around the sculpture park of Kansas City's Nelson-Atkins Museum of Art, changed the face of contemporary public art, whilst his 'soft sculptures' of food and mundane inanimate objects blurred realities. "I am for an art that takes its form from the lines of life itself," he once said, "that twists and extends and accumulates and spits and drips, and is heavy and coarse and blunt and sweet and stupid as life itself."
As the art world shifted from art objects to installations throughout the 1970s, Pop Art became less popular, until mass media-obsessed artists such as Jeff Koons and Takashi Murakami lead the way with a renaissance movement that would be dubbed Neo-Pop; Koons—like Duchamp had done before him—taking inspiration from items not typically considered fine art. Inflatable plastic toys, basketballs, and vacuum cleaners finding their way into galleries as a kind of Pop-meets-readymades. There was again a sense that anything popular was fair game; from cartoon caricature to mass-produced ephemera, Pop was back. (Had it ever truly left?) Murakami, a Japanese artist famed for his psychedelic forays into comic style graphic art, has been said to 'use and abuse' the confluence between high and low art; his over-saturated fantasy worlds drawing their inspiration from Japanese popular culture.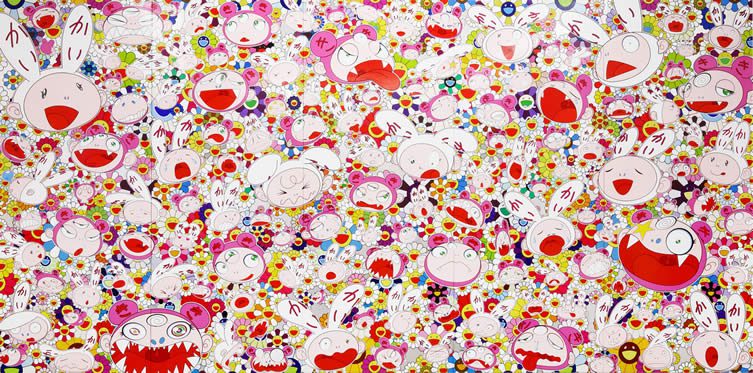 Ironically, Pop Art's touching points from popular culture would turn the full cycle, and the art movement would itself have its own place in mass media; Richard Hamilton designing the cover for The Beatles—the 1968 record, also known as the White Album, the only sleeve of a Beatles studio album not to show the members of the band on its cover—in stark contrast to Peter Blake's offering for Sgt. Pepper's Lonely Hearts Club Band, each demonstrating the broad diversity in aesthetic that had emerged in the Pop movement.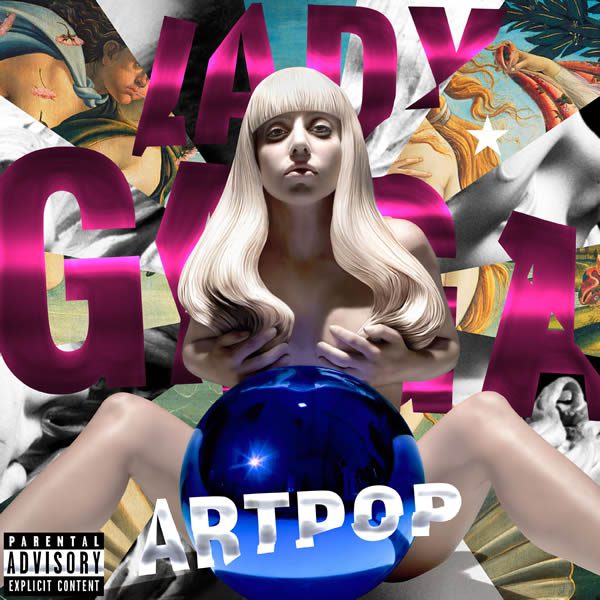 As the scene inspired an entirely new generation of artists, Los Angeles-based Kenny Scharf—known for his participation in the interdisciplinary East Village art scene during the 1980s, alongside Jean-Michel Basquiat and Keith Haring—designed the cover art for the B-52's fourth studio album, Bouncing off the Satellites; whilst Haring himself painted on Grace Jones's 1986 video for I'm Not Perfect (But I'm Perfect For You), in which Warhol makes a fleeting appearance.
More recently, Murakami designed the cover for Kanye West's 2007 album, Graduation, with the artist using his signature style on West's 'dropout bear' mascot; showing him leaving the fictional college Universe City; in 2013, Koons handled the artwork for Lady Gaga's Artpop album, creating a lifelike sculpture for the release party in New York. Fusing influences from hip hop, punk, and street art culture with the Pop sensibilities of his friend Andy Warhol, Jean-Michel Basquiat neo-expressionist style demonstrated how the movement's influence could contort into new and refreshing distortions of its original aesthetic—the Brooklyn-born artist's frenetic aesthetic would serve as a blueprint for many graphic artists that followed. The sleeve for experimental hip hop stars Rammellzee and K-Rob's 1983 single, Beat Bop, would see the artist create one of the very few commissions he completed during his lifetime.
Permeating all aspects of contemporary culture, the resonance of Pop can be felt from interior design—Italian labels Seletti and manufacturer Gufram of particular note, bold pieces like Studio 65's Bocca chair defining the culture crossover—and throughout all aspects of graphic art and marketing; where even bingo sites have soaked up the inspiration, putting Lichtenstein-esque dots to good use as savvy marketeers understand the impactful nature of Pop.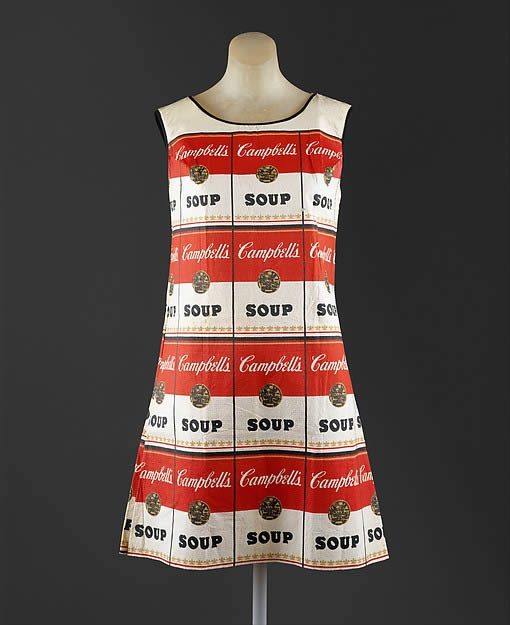 With a long history of cross-pollination, the worlds of art and fashion have collided regularly in the decades since Pop Art began. Yves Saint Laurent co-founder Pierre Bergé once offered the following ditty: "fashion is not art, but it needs an artist to create it", and the two disciplines have frequently bled into one another. Warhol's The Souper Dress was itself a bona fide art-cum-fashion crossover, and Lichtenstein's comic book take offs have been favoured by all from Nike and Converse to New York fashion darling Lisa Perry, who is quite the Pop Art obsessive, her apartment an ode to the movement. "There are no walls left," she admitted last year, having been collecting works from the scene for close to 20 years.
"I don't want to ever put anything in storage and sometimes we've swapped things out, but the collection is at a place that is, we're really happy with it. Pop Art has skyrocketed. It's a whole different world from 2000. So we're very happy with what we have, what we were able to get. For some other homes and for my kids, we collect younger artists and still look for different places, but this home, we're good."
Takashi Murakami too has collaborated with numerous brands—Vans and Louis Vuitton to name just two—whilst Koons has collaborated with H&M, creating a collection of bags emblazoned with his signature balloon dog. Then there are the contemporary fashion designers who have taken Pop's inspiration and ran: Philip Colbert (who earned himself the sobriquet of 'godson of Andy Warhol' by Andre Leon Talley) with his Poptastic label The Rodnik Band, and provocateur Jeremy Scott, whose junk culture-inspired work for Moschino is as Pop as it gets.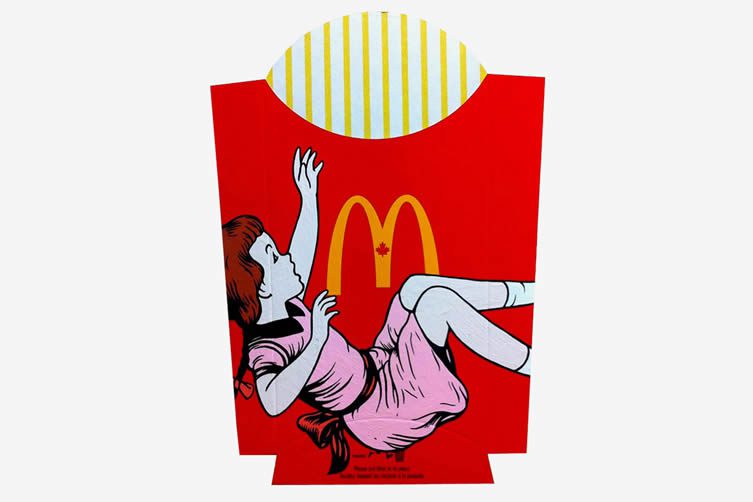 Alongside fashion designers, contemporary artists also continue to absorb the impact of those mid-century pioneers, with names like Ben Frost—who sits somewhere between the antagonism of Jeremy Scott and consumerist ideals of Warhol—and Alex Chinneck, who embraces the counterculture public art spirit of Claes Oldenburg; his large-scale surrealism embodying the quintessence of the movement.
As the world continues its downward spiral into the depths of mass consumption, Pop Art continues to thrive on the same cultural values that led to its timely genesis; as long as there is mass media there will be creativity fuelled by the introspective values of your Paolozzis, Hamiltons, and Warhols. Galleries continue to curate huge retrospective exhibitions of the scene's true pioneers, and we continue to see influences across other cultural plains—as recently as the latest rounds of fashion weeks, Prada and Comme des Garçons were flaunting colourful and repetitive designs, whilst Donatella Versace reprinted Warhol's works and pop art Vogue covers for the latest Versace catwalk show.
A perpetuation of low- to high-culture, Pop Art seems to be set on a loop every bit as repetitive as Warhol's most famous work. But like the great man said: "Isn't life a series of images that change as they repeat themselves?"