An emotive journey of man's connection to nature begins in the big cities before moving through forests; farms; deserts; ice fields; and oceans. Nowhere on Earth remains untouched by human meddling — a fact documented so poignantly in Human Nature, the third book by San Francisco-based photographer Lucas Foglia.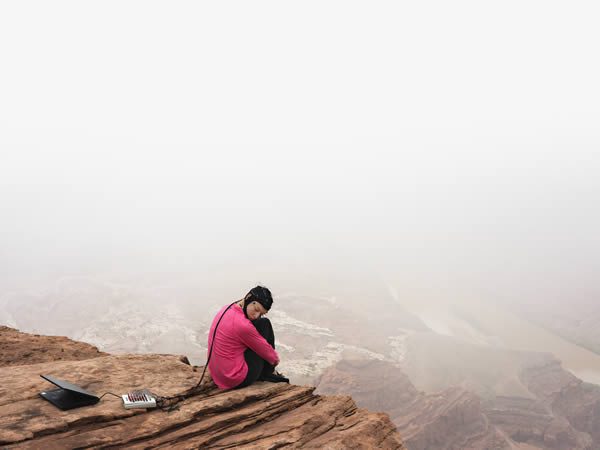 Growing up on a small farm outside New York City — which would later be devastated by Hurricane Sandy, itself documented as a direct effect of human meddling in the natural world — Foglia tells a series of interconnected stories about nature, people, government, and the science of our relationship to wilderness; all captured in blistering high resolution by the dextrous photographer.
In an age where the average American is now said to spend 93% of their life indoors, Lucas Foglia set about documenting scenarios such as government programmes charged with connecting people to nature, alongside neuroscientists who measure how time spent in wild places benefits us — intense and moving images that demonstrate how people can be drawn to nature, frequently submerging themselves in it, whilst at the same time — as a collective people — throttling its very existence.
Accompanying the release of the book _ published by Nazraeli Press — an exhibition of Foglia's work, also titled Human Nature, is currently being exhibited at Amsterdam gallery Foam. Alongside 35 large format works from the publication, the show also features an installation of books and images made in collaboration with some of his subjects, and a monograph by the publishing house.
Lucas Foglia, Human Nature, continues at Foam Amsterdam until 15 April.
@foam_amsterdam
@lucasfogliaphoto