Philadelphia-based artist Drew Leshko has brought his singular sculptural work to Europe for what is his first solo show on the continent; Heaven Is Whenever currently showing at Makerversity Amsterdam in a collaborative exhibition with Andenken Gallery.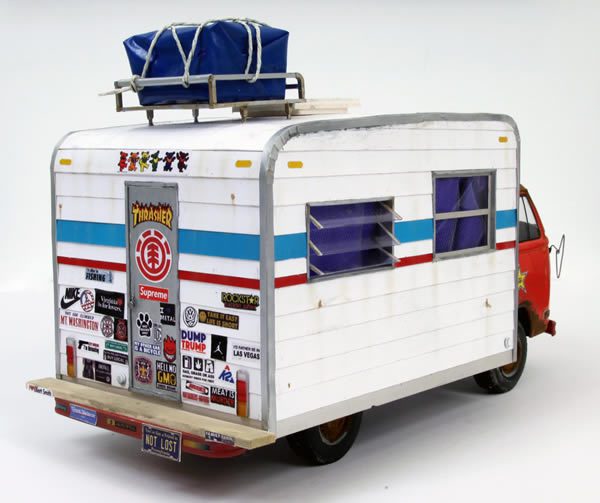 Leshko's sculptures — made largely from paper and wood, and in a 1:12 dollhouse scale — are documentary studies of architectural and everyday objects that are all a part of our collective consciousness yet rarely celebrated; choosing to memorialise the mundane, the artist creates a comprehensive catalogue of visual references that the tide of gentrification is washing away.
From painstaking recreations of corner shop façades to 1980s mobile homes, post boxes to city-living detritus like dumpsters and pallets; Drew Leshko observes the oft-ignored iconography of city life, that which is being irreversibly erased by cookie-cutter coffee shops and bubble cars plugged in to the grid. Heaven Is Whenever presents a selection of his works that traverse the gamut of metropolitan mundanity, rendering its uneasy beauty in miniature scale.
Drew Leshko, Heaven Is Whenever, continues at Makerversity Amsterdam until 14 November.