A stunning design collection that extends from carpet to ceramics, Ornamental Crime is a project created by designer Claudia Cauville in response to an infamous essay by modernist Adolf Loos; in which the Austrian and Czech architect criticises ornament in art and how said ornamentation could have the effect of seeing design going out of style, thus rendered obsolete.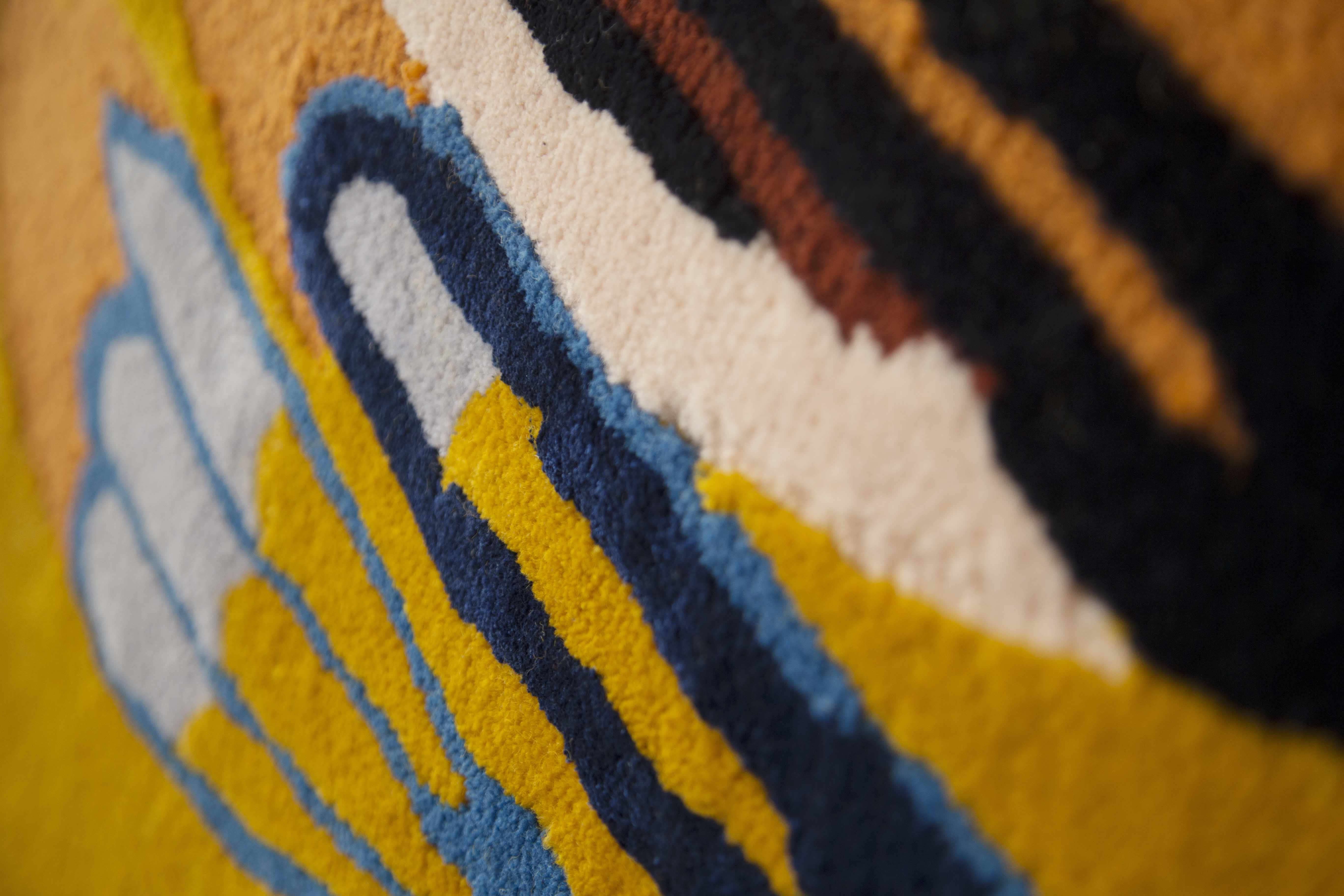 Using Egyptian art as a source of inspiration, its expressive imagery communicating to a wide audience, Cauville employed different painting techniques throughout her studies for the impressive Ornamental Crime series, enhancing a repeated motif which would ultimately be transferred from imagery to a very tangible physicality.
Applied to ceramic and textile, the designer collaborated with Ateliers Pinton — a French manufacturer specialising in traditional tapestry since 1867 — to create a carpet using the modern technique of tufting, produced by handmade wool coloured in the region. "I think it is necessary nowadays to show how objects are made for a better understanding of their handmade quality," explains the designer of an accompanying video that details the process of working with the French craftsmen.
For the two-piece ceramic series, ceramist Laurette Broll came onboard to collaborate on the collection that; introduces a three-dimensional application of the concept by applying a motif both inside and outside the objects, all the while toying with the viewer's perspective.