Danish electronics brand Bang & Olufsen are renowned for creating outstanding audio experiences, redefining high-end design-led audiovisual gear, and creating generation-defining design statements. At a time when it's oft-perceived that more and more us of are sloping off to our private quarters to watch films and binge-watch series on our laptops, tablets and smartphones, B&O — who launched their first set back in 1950 — are continuing those statements with BeoVision Eclipse, a luxury television that dares you to pause, sit back and enjoy precious moments with the important people in life.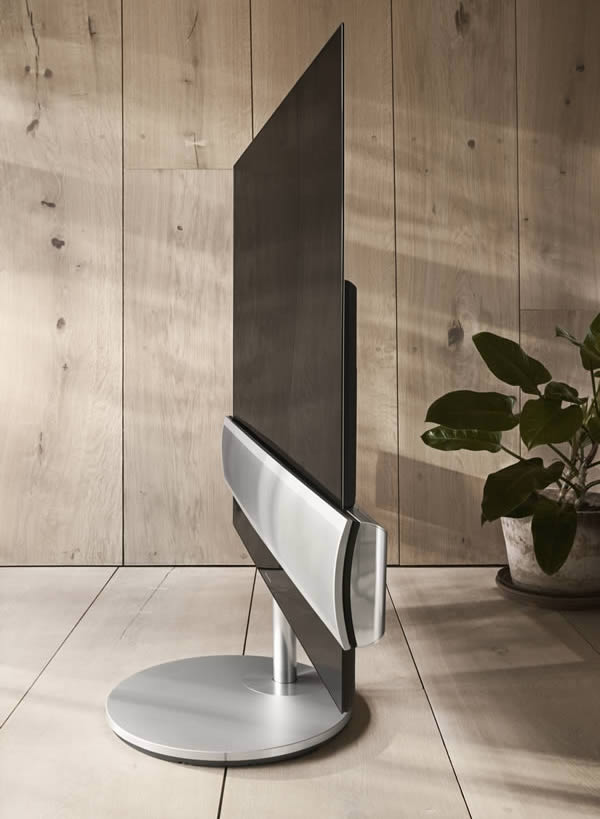 Contrary to general perception, a recent survey on TV habits in Germany, England, the USA, and Denmark showed that society still consider the old box a worthy investment — deeming it as a gathering point where the whole family can enjoy quality time and socialise together. Market Research Company Radius, who conducted the survey on behalf of B&O, collected a series of data from 4,056 web interviews between 14 and 25 July from respondents aged 18-75 that confirms there's a strong market for the BeoVision Eclipse; credit cards at the ready.
Interestingly, each age group cited television as their preferred device for watching series, sport, and film — with the majority stating a whopping 55" as the ideal screen size. More than 95% of respondents in each of the four countries owned a telly, the States being the highest for families to watch one or more programs together on a weekly basis; deeming it to be 'quality time'. Perhaps one of the more surprising findings is that Generation Zers, who've grown up amidst a slew of technological devices, still spend a huge amount of time 'in front of the box'.
Leaving convention firmly behind with the BeoVision Eclipse, Bang & Olufsen have created a bold and clear design statement of picture and sound … something that will satisfy women who, as the survey suggests, consider great sound something to be relished alongside image quality. Boasting 'the brightest and most vivid colours imaginable delivered with absolute black contrast,' this TV reproduces cinematic imagery true to the original source, which men considered the most important feature; closely followed by size. Available in both 55" and 65", the television ticks all preferences for both sexes. (And they say size doesn't matter.)
Typically timeless in its understated but edgy aesthetics, this latest landmark aims to bring generations together in their favourite pastime. Who are we to argue?