A paid advertorial for Bang & Olufsen
'Music is a part of my process,' explains London-based designer Paul Cocksedge, 'it's something I'm very fascinated with; it kind of followed on from my experimentation with light, I naturally went into being curious about sound-waves, and amplification.'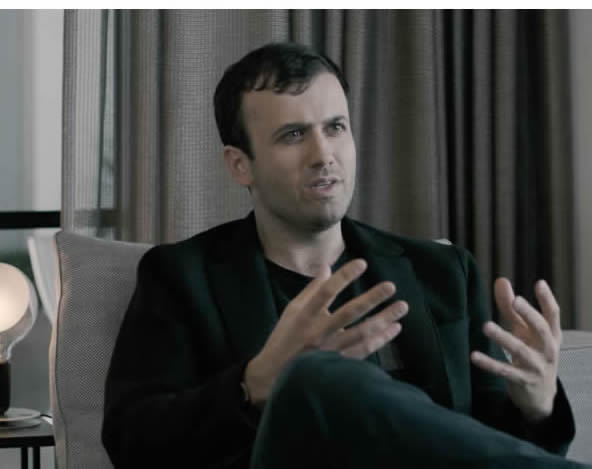 Indeed, Cocksedge's most renowned works have centred around his experimentation with light, but a passion for music runs through his portfolio too, most notably in 2011's Change the Record (a 12" vinyl LP heat-moulded into a cone shape, acting as a non-electric amplifier for smartphones), and 2013's The Vamp (a small Bluetooth-enabled box that transforms any old speaker into a wireless audio device); The Vamp Stereo and The Vamp Speaker recently joining the family.
Naturally, the designer appreciates quality, originality, and iconic design — and audio design doesn't get much more iconic than that designed by the guys at Bang & Olufsen; the Danish electronics brand who have redefined high-end design-led audiovisual gear. 'I remember as a kid seeing the first Bang & Olufsen sliding door CD player which was so iconic for me,' muses Cocksedge, whose own imaginative design ideology is a natural fit with the brand's new Flexible Living concept.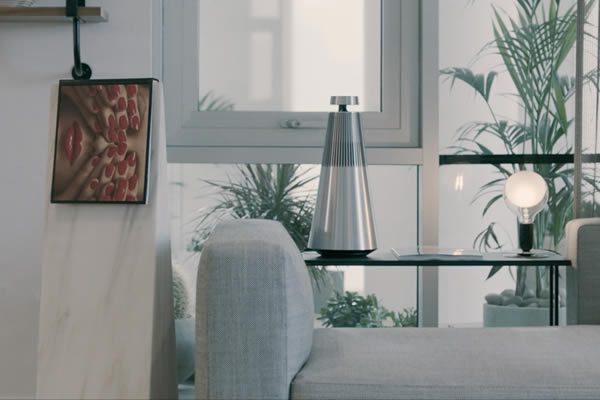 For a brand so renowned for creating generation-defining design statements, blending into the background might seem like a step backwards — but their new philosophy involves technology fitting in with your busy life, not the other way around. 'That home space, that time when you finish work and try to disconnect is so important,' Cocksedge continues, 'and being surrounded by objects, furniture, lights that have been designed well … they complete the day.' Flexible Living is about new freedoms, putting humans before technology, and giving you allowing you to breathe in your living space. Like Paul says: 'that time when you finish work and try to disconnect is so important.'
Cocksedge is talking about his passion for music and his need to disconnect in a new video produced in collaboration with the Danish design giants. In it, a trio of products feature, each irresistibly Bang & Olufsen: the BeoVision Horizon, an easily moveable television that defies the trend for intrusive wall-mounted flat-screens; the BeoSound 1, a portable Bluetooth speaker with staggering space-age looks; and the low-profile BeoSound 35 that, like other products, makes use of BeoLink Multiroom technology to put high-quality audio right through your home.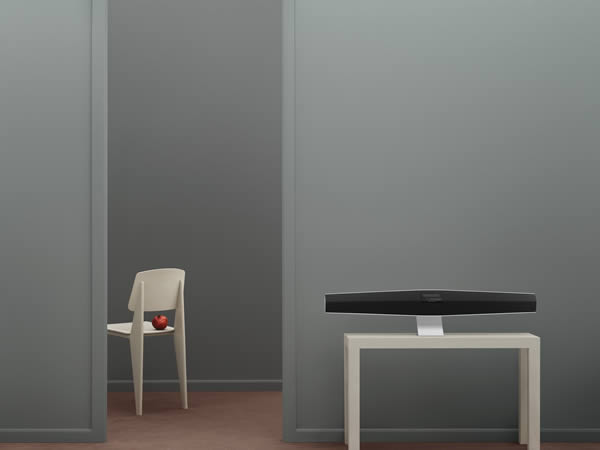 It goes without saying that Mr Cocksedge has fine taste, and a fine-looking apartment, it is drenched with personality and great design, and it is testament to Bang & Olufsen's designers that their products never jar with its overall aesthetic; there is a sense these creations could belong anywhere, in any time. As is par for the course with Bang & Olufsen, though, the story never ends at looks alone.
The BeoSound 1 with its integration to services like Spotify, Deezer, and TuneIn, and its support for Google Cast or AirPlay, is a seamless audio hub for the digital music age; the BeoVision Horizon can be wheeled in and out of the line of sight, is capable of taking cumbersome extras like satellite boxes and your Apple TV out of the way, and has sound quality so impressive that no additional sound bars or music systems need be added; and the BeoSound 35? Discretion personified, it can be placed anywhere, and an intuitive touch interface means there's no additional clutter. Flexibility, connectivity, portability … three products that neatly reflect the brand's Flexible Living ethos.
Let us go back to Paul Cocksedge for the final word, whose assessment of great design is so true of Bang & Olufsen's timeless design: 'when you have the combination of materials, and lines, you can achieve something that won't date. It's about simplicity.'
See More: Bang & Olufsen