As the days become shorter, the air crisper, and the ground covered by golden leaves, the idea of wrapping up warm and bracing the seasonal shift is always an appealing one. From cinnamon flavoured coffees to mince pies and mulled wine, the smell of autumn and winter and the woodland walks and conker fights they bring make this time of the year truly magical.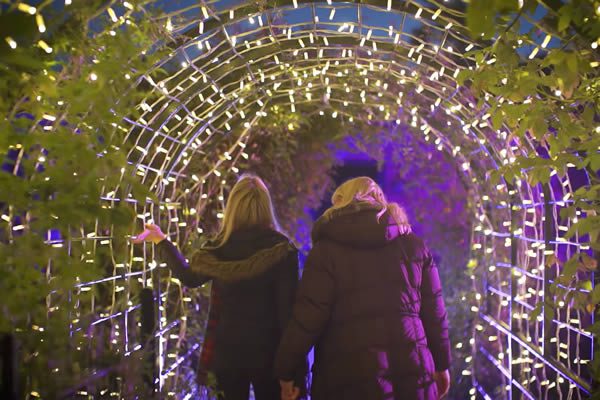 Situated in south east London is Eltham Palace and Gardens, an unoccupied royal residence and reported 'masterpiece of modern design' whose significant grounds will be filled with light, colour and sound for a series of Enchanted Events set to take place between Friday 15 — Saturday 23 December; promising an end to autumn and foray into winter like never before.
Curated by English Heritage (the English Heritage Trust), a charity that manages over 400 of the country's most significant historic buildings, monuments and sites that span more than 5,000 years of history, the events will lead you along an enchanting garden trail into a magical wonderland of twinkling lights, swinging lanterns and dramatic illumination. And the fun doesn't stop there.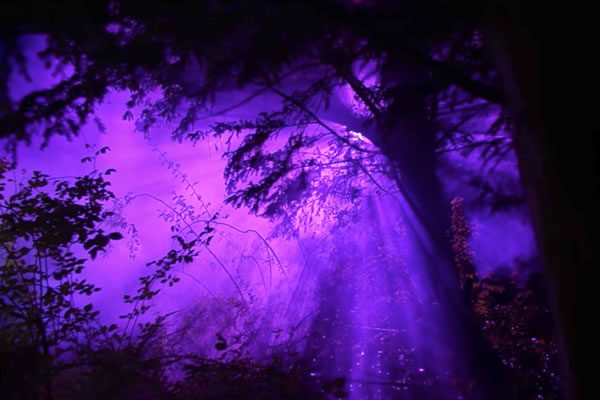 Learning about the medieval history of Henry VIII's childhood and the story of Eltham's heritage, guests are invited to wander the grounds, spot the pageantry of the Royal Household, cross a historic moat bridge, and ogle oodles of armour. From 4:30pm — allowing for the dark nights to set in — children and adults alike will be transported into a dream-like version of the past; a place where history is brought to life through reenactment.
Taking a leisurely two hours or so to stroll through the gardens, installations, and light trails, adults will appreciate complimentary mince pies and mulled wine whilst children (and big children) will be entranced by the toasting of marshmallows beneath colourful fairy lights. In the spirit of Christmas, the English Heritage festive shop will be open each evening to stock up on festive cards, decorations, gifts, and foodie treats — allowing you to snap up a permanent slice of the whole experience to savour and enjoy in the comfort of your own home.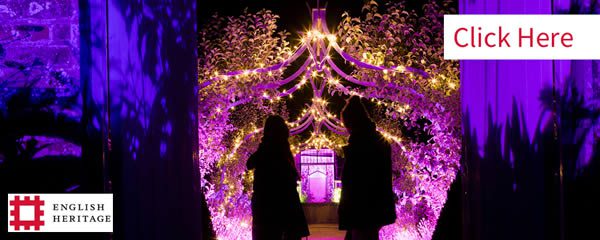 As well as Eltham Palace, Enchanted Events will be popping-up at Audley End House, Essex; Kenilworth Castle, Warwickshire; Belsay Hall, Northumberland; Brodsworth Hall, South Yorkshire; and Osborne on the Isle of Wight, in a bid to open these bewitching experiences to folk up and down the UK. With prices at a reasonable £10 per adult and £6 for kids, with children under five free, you and your loved ones can dive headfirst into the magic of Christmas and experience history coming to life like never before between 15 — 23 December. Enchanting.