Rooftop eatery Untied — located within the foodie precinct of Barangaroo's mammoth new development at the southern end of the iconic Sydney Harbour Bridge — epitomises Australia's tropical north with its reinterpretation of lush tropical rainforests and the laid-back vibes echoed in the restaurant's mantra: 'kick back and let loose'.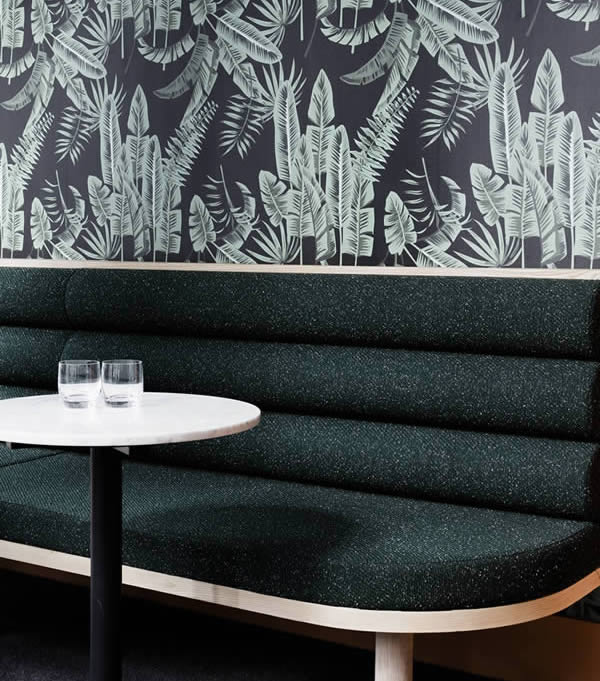 Daily specials and a happy hour give patrons the perfect excuse to congregate after a hard day's work to make their way through the craft beer and cocktail menu, lining their stomachs as they go with a variety of small plates and wood grills served with flat breads.
As The Streets of Barangaroo's newest rooftop, the local provides a much needed respite from its urban surrounds; something that Technē Architecture + Interior Design have achieved by "recreating the feeling of walking into a house party, stripping back the formality and focusing on achieving a sense of intimacy and vibrancy through design."
Taking influence from Untied's privileged location and its views across Sydney's world-famous harbour, the stylish space is split between two zones — rich interiors comprising timber floorboards, black marble mosaic and framed mirrors contrasting against graphic wallpaper and an abundance of greenery.
Great food, vistas and good vibes; untie those restraints and let loose.
@untied_sydney
@technearchitects