What Papersmiths' London store lacks in size, it certainly makes up for in both style and substance. Occupying a 300 sq ft shipping container in the Shoreditch Boxpark, shoppers are invited to peruse design-led stationery and paper goods; the minimal, browser-friendly atmosphere reflective of their esteemed Bristol store.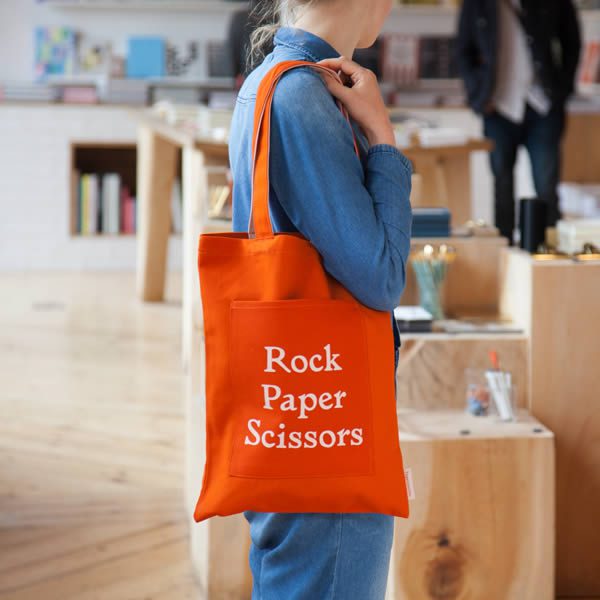 Long time collaborators — Bristol-based studio, B — designed the store working with three primary materials: European solid Douglas timber, speckled jesmonite, and dusky pink encaustic tiles — all coming together to create an interior where the products speak for themselves. Calling upon Nottingham-based surface designer Katie Gilles, bespoke jesmonite surfaces and display plinths (freckled with black and pink pigment) were built to reflect the tactile qualities of handmade paper, blending in seemly with the overall blast of gently hued pink.
Founders Sidonie Warren and Kyle Clarke celebrate designers and makers across the globe, their stores providing the goods to inspire the mind alongside the tools it needs to create. Alongside the usual array of eye-poppingly handsome classics and essentials associated with Papersmiths, the London location features a new range of in-store packaging that uses three paper stocks and colours from Fedrigoni (Terra Rossa terracotta orange, Woodstock Azzurro turquoise, and Woodstock Cipira blush millennial pink); seasonally-changing trend-led products; and a hand-picked selection of indie magazines and fancy homeware pieces.
To coincide with London Design Festival, as part of Shoreditch Design Triangle, Papersmiths will be opening up their 'pink retreat', complete with a botanical paper installation; planned workshops; and the chance to stamp your own identity on their desirable design pieces with a brand-new hot foil press.