Going from strength to strength each year, the quality and quantity of submissions and eventual winners of the prestigious A' Design Award and Competition continues to rise; with 180 nationalities represented across 110 design disciplines, its global significance is undoubted, its rewards are without parallel.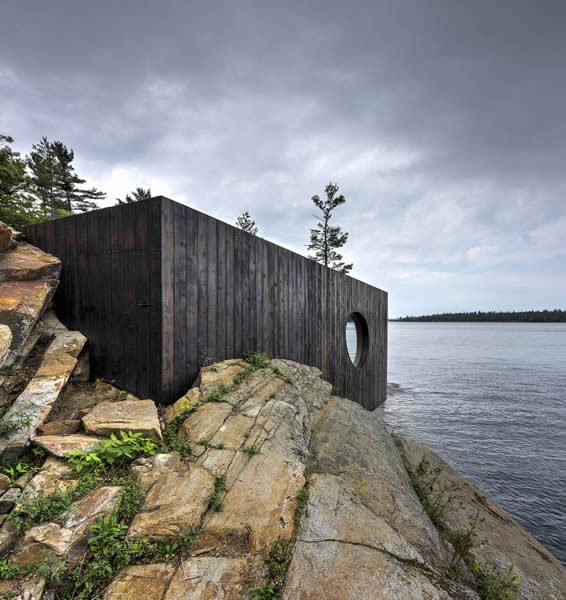 The grand jury — comprised of experienced international designers; professors; entrepreneurs; journalists; and publishers — will be revealing their top picks from thousands of submissions on 15 April, 2018, in an impressive ceremony on the banks of Lake Como; winners enjoying unrivalled benefits and unique opportunities. International publicity and PR opportunities; designs exhibited in Italy at the temporary MOOD: Museum of Design; inclusion in the award's annual hardcover yearbook of best designs; a 3D-printed trophy, and a cornucopia of gifts and freebies are some of the benefits that join prestige and a warm sense of satisfaction for each and every winning creative.
To mark the opening of submissions for the 2017—2018 edition, we've picked 20 of our favourite winners from past years. From Partisans' unique architectural sauna, its interiors carved to represent natures shifting plates and glacial erosion, to the elegant simplicity of Kuang Ming Chou's Ji Space; the wild illustrative sculpture of TIST's Let's Play! retail space, to intelligent sustainability projects like Daydreamers Design's temporary Rising Moon Pavilion, constructed with recycled plastic water bottles; A' Design Award has enjoyed a wealth of inspiring submissions, and crowned so many deserved winners — do you have what it takes to stand toe to toe with creatives like these?
Those wanting to be a part of this coveted design prize needn't wait any longer, the A' Design Award is open for entrants to its 2017—2018 edition; and those wanting to dive straight in and submit their works can do so direct from the registration page. In bocca al lupo.