Design awards come in all shapes and sizes; but not one comes close to the scale of the A' Design Award and Competition. With a vision rooted in a staunch belief that our collective futures will be shaped by arts, design, and technology, the award calls on the design world at large to embrace the importance of good design for a brighter future.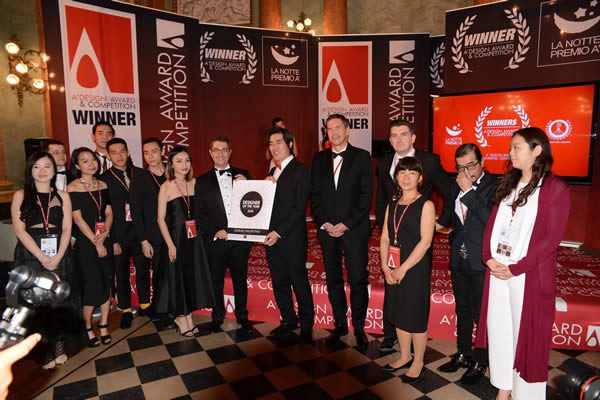 The design award's 2016—2017 period is currently open for submissions — designers from across a vast spectrum of disciplines able to put their work in front of the international designers, scholars, entrepreneurs, journalists and more who make up the impressive selection jury of 83 members; an unrivalled peer-review process with anonymous voting and evaluation of entries sets the A' Design Award apart from other honours.
Designers can submit their work to an exhaustive list of categories — anything from football boot design to cloud software; conference, convention, festival or exhibition design; articles, literature and creative content; real estate projects through sustainable designs. If you've designed it, there's an award for it. And what an award it is.
Winners can expect some experience … the inner warmth of achievement and recognition at a staggering ceremony in a neoclassical villa on the banks of Lake Como just for starters. There's inclusion in the award's annual winners' exhibition; space in a hardcover yearbook of best designs; publicity and promotion to the design press; international PR opportunities (including translations into over 20 languages); 3D-printed trophy, and oodles more besides.
Now open, this year's deadline for entry is 28 February; results will be announced on We Heart, 15 April. Register now, or head to whatisadesignaward.com to find out more.