Born and raised in Detroit, Michigan, it was in 1938 that Todd Webb bought his first camera aged 33, joining the Chrysler Camera Club and striking up a friendship with fellow budding photographer Harry Callahan; the pair developing a life-long fascination with the medium.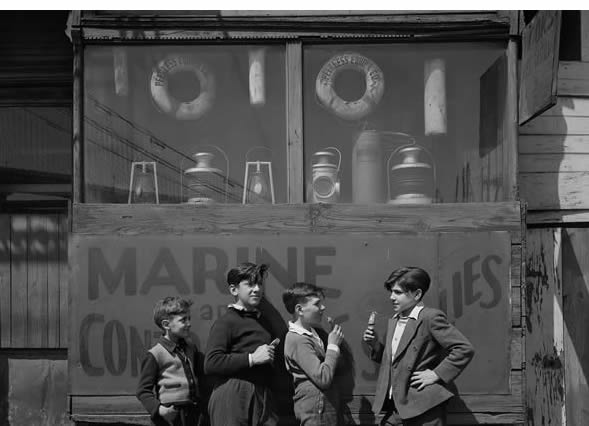 Moving to New York City in 1946 as a newly discharged Navy veteran, Webb dedicated himself to photography and spent a year photographing the city's everyday life and architecture. With his large format camera and tripod, his hobby soon become his life; one year turning into several decades. With much support from the New York photography community — including luminaries like Georgia O'Keeffe, Walker Evans and Berenice Abbott — Webb was introduced to American curator Beaumont Newhall, and his first major solo exhibition was realised.
I See A City opened at the Museum of the City of New York in September 1946 to rave reviews, and was the catalyst of a long and successful career for the late photographer. Now, over seventy years later, the same museum is currently exhibiting a second solo exhibition of Webb's work; A City Seen: Todd Webb's Postwar New York, 1945-1960 serving as both a testament to the lasting potency of the photographer's work and a spellbinding insight into a New York that has long gone.
Featuring more than 100 vintage images, accompanied by entries from Webb's own journal, the exhibition highlights Todd Webb's personal exploration of the city that enthralled him, and provides an expansive document of New York in the years following World War II. Curated by the Museums's Sean Corcoran, A City Seen: Todd Webb's Postwar New York, 1945-1960 will remain on show until 4 September.